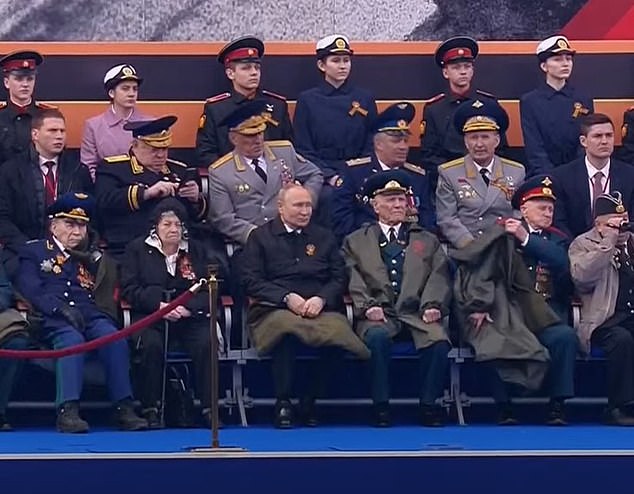 Top security officials believe that Putin maybe "his closest allies accept they've lost the war.' And that nothing can stop a Russian coup.
Major General Kryrlo Budanov, Head of Ukraine Military Intel says to expect an attempt to depose Vladimir Putin.
There have been persistent rumors that Russian leader Vladimir Putin has serious health issues. It has been speculated that he had back surgery in February. And that he suffers from Parkinson's disease or a fatal form of blood cancer.
Commentators have pointed out that Putin is extremely shaky, has a puffy face, and had to use a blanket to keep warm during Russia's Victory Day military parade last week.
And according to all media reports, the Russian dictator is in "a very bad psychological and physical condition."
Putin's preventative measures
The Federal Security Service (FSB), the Federal Protective Service (FSO), and The Rosgvardia are agencies that protect Putin. 
Putin has attempted to make his regime "coup-proof." State propaganda doesn't give the people true information. And much of the internet has been blocked in Russia.