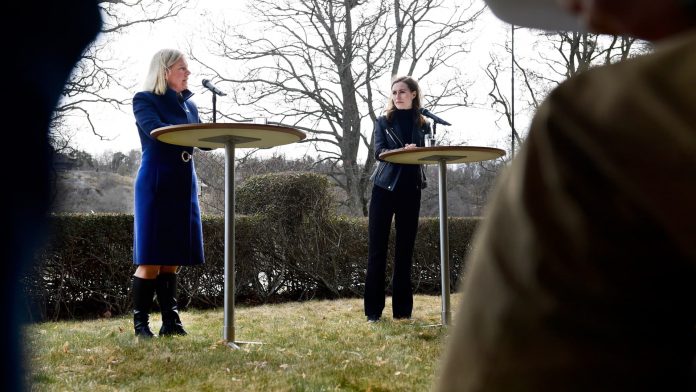 Last week in Brussels, Jens Stoltenberg, Secretary-General of NATO said there have been talks about Sweden and Finland obtaining NATO membership. And the two countries would be welcome in the alliance if they wanted to join.
Russia's February 24th invasion of Ukraine triggered a surge of new support for joining NATO. 
The two Nordic countries historically do not take sides. And have both remained neutral in military confrontations since 1948. But polls are now showing a majority of its citizens want to join the alliance in Finland. And over 60% in Sweden also support NATO membership.
Russia has warned Sweden and Finland not to join the 30-member alliance. And said that Russia would retaliate and cause "military and political consequences" for both countries.
In 2014, Putin signed a Russian military doctrine, which placed NATO as his country's main existential enemy.  And one reason that Putin gave for invading Ukraine was that he wanted the country to promise it would not join NATO.
Putin has also often condemned the long-time friendship and partnership of the countries.