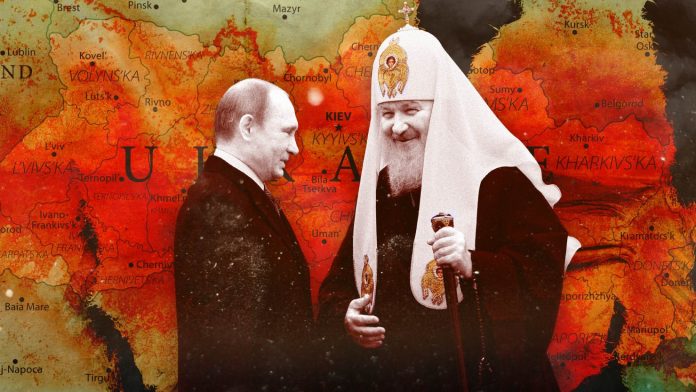 The Ukrainian Orthodox Church (UOC) formally severed ties with Putin's church in protest of the war with Ukraine. The Russian invasion has continued to target civilians and churches. And This is by all reports a "huge blow to Russian President Vladimir Putin.
On Friday the UOC declared "full independence" from Russia. Half of the UOC had been aligned with Moscow even after the invasion of Ukraine. The declaration cutting all ties is historic.  And the church led by Moscow-based Patriarch Kirill is now effectively excommunicated and isolated from the much larger community.
In April half of the 12,000 UOC parishes cut ties with Russia. And 200 priests from those churches signed a letter calling for Kirill to be deposed from his position of authority in the church. Now the rest of the churches who were maintaining loyalty are officially renouncing Moscow.
Putin's Patriarch loses power
For years Putin has been trying to make the Moscow-based Orthodox Church the only religion in Russia.
 Using state power, he cracked down on "illegal" missionary work by Baptists, Jehovah's Witnesses, Catholics, and other religions. It was an attempt to keep people worshiping in Kirill's flock. He has banned "gay propaganda," aggressively enforced "anti-blasphemy" laws, and directed state funds into the coffers of the church.