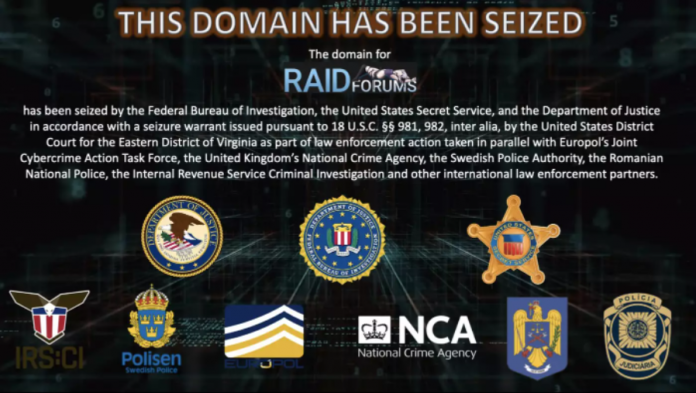 The United States in collaboration with its law enforcement partners in Europe seized RaidForums, the world's largest and most popular marketplace for cybercriminals to buy and sell stolen databases.
According to the unsealed court records. the United States obtained judicial authorization to seize three domains hosting the RaidForums website. These domains included raidforums.com, Rf.ws, and Raid.lol.
RaidForums members will no longer be able to use the platform to buy and sell stolen databases from businesses, universities, and government agencies in the U.S. and other countries. These hacked databases contain bank routing and account numbers, credit card information, login credentials, and social security numbers.
Since its establishment in 2015, RaidForums served as a venue for its members to organize and support online harassment by "raiding" or "swatting."
Raiding is the posting and sending of enormous contact to a victim's online communications medium. Swatting is the practice of making false reports that require an immediate and significant armed law enforcement response from public safety agencies.