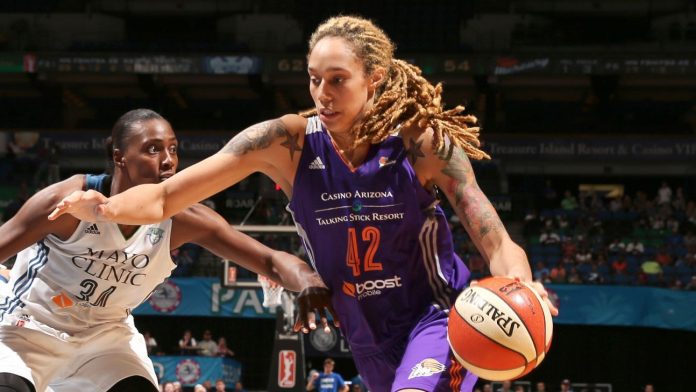 In February, under mysterious circumstances, WNBA superstar, Brittney Griner was arrested by Russian officials at the Sheremetyevo Airport in Moscow. For the first time this week, WNBA Commissioner Cathy Engelbert reported to Insider that the league is 100% in support of Griner. 
They are in daily contact with those close to Griner. And are concerned for the safety of the seven-time WNBA All-Star player.
The arrest took place as the US and Russia were in a stand-off over Ukraine. And the news that she was being held, along with the videos didn't leak out till March 7th after Putin began his invasion of Ukraine.
Russian Invasion of Ukraine highlighted
The two-time Olympic gold medalist was returning to Russia to compete in UMMC Ekaterinburg in the Russian basketball league. This is the 7th seventh season, where she has played for Russia during the WNBA off-season. 
On February 28, The State Department issued a warning to U.S. citizens: "Russian security services have arrested U.S. citizens on spurious charges, denied them fair and transparent treatment, and have convicted them in secret trials and/or without presenting credible evidence."