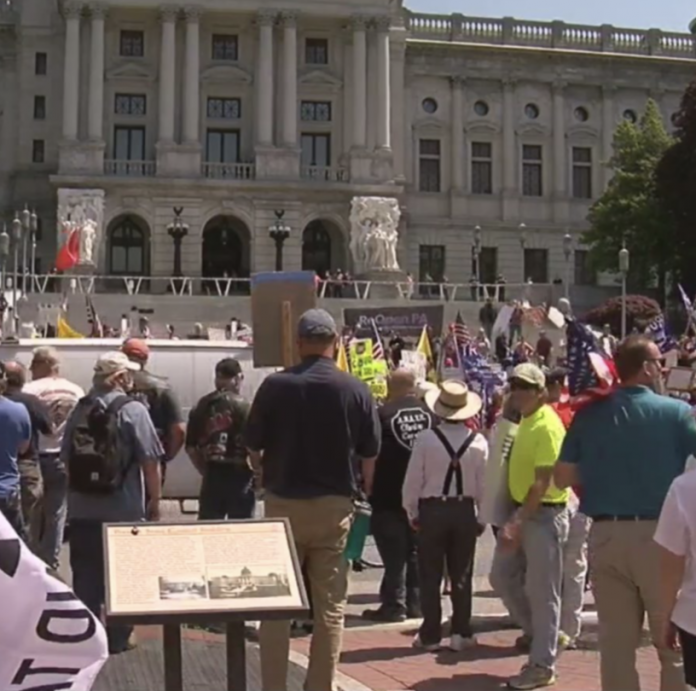 Social demonstrations against lockdowns in America continue to happen just about every day now. Each week, millions of new people lose their jobs. Temporary furloughs are also gradually becoming permanent as employers cannot afford to pay workers' wages.
As all this goes on, Democrat governors and mayors continue to extend shutdowns and move the goalpost. When orders like safer-at-home and shelter-in-place first began, they were branded as tools to prevent the overwhelm of hospitals. In recent weeks, hospitals have become so underwhelmed that they've had to lay off nurses and other healthcare workers.
In spite of this, however, Democrats have moved the goalpost from not wanting to overwhelm hospitals to demanding that everything remains closed until a COVID-19 vaccine arrives. Due to this type of behavior from left-wing leaders, yet another protest against shutdowns occurred earlier today, this time in Pennsylvania.
What to Know About Today's Reopen Pennsylvania Protest
At the Pennsylvania State Capitol, Pennsylvanians gathered to call for Gov. Tom Wolf (D) to end the state's shutdown. Similarly to other demonstrations across the nation, protesters noted the dangers of forever keeping an entire state closed. Others spoke out against the actions of Gov. Wolf, likening his behavior to tyranny.