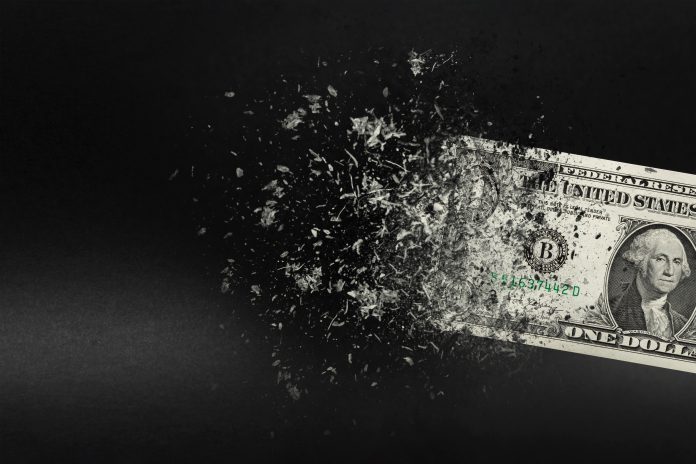 For months now, the American people have been forced to deal with inflation. Prices are getting higher, thereby making it harder for many Americans to be able to afford living costs.
Unfortunately, new data has shown inflation is actually rising faster than wages in the United States. This means even higher earnings in middle class jobs are not enough to offset rising costs.
The jobs report from September 2021 shined a light on just how far behind the U.S. economy really is. A pitiful fraction of the 500K projected jobs were added to the economy last month.
Now, retail store grocer and radio host John Catsimatidis is reporting that inflation won't be subsiding anytime soon; it's just going to keep increasing.
Why is inflation projected to keep going up?
Many Americans hoped inflation would begin to wind down; however, there's no telling when this will happen. According to Catsimatidis, retailers, suppliers, and food manufacturers are preparing to pass higher costs onto their customers.
One huge factor in this is the price of oil in the United States. Right now, oil prices have climbed to almost $80 for one barrel. As transportation expenses go up, these losses can only subside by customers paying more in stores. It's worth noting that during former President Trump's term, one barrel of oil only cost $40.
Catsimatidis later noted that inflation is the tax of all taxes on the American people. Biden has therefore broken his commitment to not raise taxes on earners making less than $400,000 per year.
Changing the current projection
The news that inflation will increase, rather than lessen, is very bad news for many Americans. Now, it leaves the question: how can the country change current inflation projections?
First, we must remember that Biden's American Rescue Plan passed earlier this year is largely responsible for the present inflation crisis. Therefore, blocking additional bad bills from passing is critical.
This brings the conversation to the 2022 midterm elections. The GOP must win at least one chamber; although, taking back both the House and the Senate is preferable. If Republicans control Congress, they will be best positioned to stop more dangerous legislation from passing.