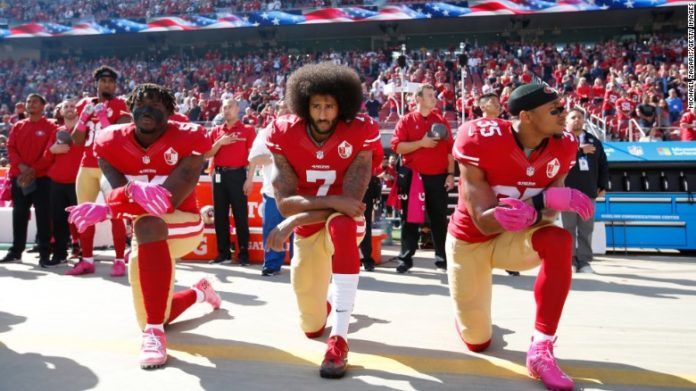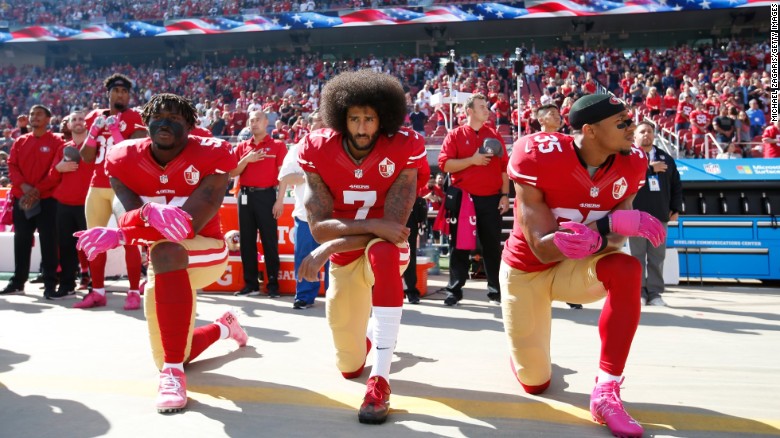 The National Football League (NFL) reportedly reached a deal to provide almost $90 million funding for players' community-activism initiatives.
According to the Washington Post, sources familiar with the matter said the deal is still tentative. NFL officials and players' representatives arrived to an agreement on Wednesday.
Additionally, the sources told the newspaper that the tentative agreement does not directly resolve the ongoing players' protest during national anthem. NFL officials are hoping the deal would help convince players to stand voluntarily during national anthem. However, there is a possibility that the protest will continue because of the disunion among players
Under the tentative agreement, the league and teams will provide nearly $90 million financial support for social causes important to players particularly issues confronting the African-American community. They will provide the funding between the signing of the deal and 2023.
NFL and Players Coalition negotiation suffers setback
According to the report, NFL Commissioner Roger Goodell has been negotiating in New York with the Players Coalition. Philadelphia Eagles safety Malcolm Jenkins and former NFL wide receiver Anquan Boldin are leading the Players Coalition.
However, the negotiation faced an obstacle earlier on Wednesday. San Francisco 49ers safety Eric Reid and Miami Dolphins safety Michael Thomas decided to leave the Players Coalition. They cited their differences with Jenkins and Boldwin regarding the negotiations are the reason for their decision.
Their withdrawal from the Players Coalition indicates the possibility that they will continue their protest during national anthem. Reid has a close relationship with former 49ers quarterback Colin Kaepernick, who started the protest last season. They are against the police treatment on African-Americans in the country.
Pres. Trump continues to attack NFL over players' protest
President Donald Trump and some NFL fans condemned the players for not standing during the national anthem. Goodell agreed with the President that players should stand. However, he did not implement any measure to sanction players for their behavior.
In a Twitter post last week, Pres. Trump once again slammed that NFL because of the rumors that it will keep players in the locker room during national anthem.
The President wrote, "The NFL is now thinking about a new idea — keeping teams in the Locker Room during the National Anthem next season. That's almost as bad as kneeling! When will the highly paid Commissioner finally get tough and smart? This issue is killing your league!"