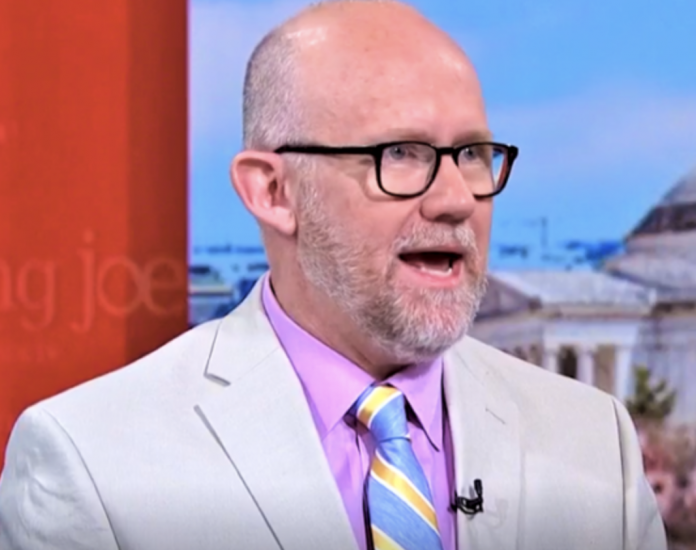 GOP strategist Rick Wilson said members of his party should vote for some Democrats in the forthcoming midterm elections in an interview with The Hill on Friday.
An Overview of Wilson's Statements
Wilson stated that some Democrats are more economically conservative than Republicans.
"I think conservatives have to make a case-by-base choice," he said. "There are actually some Democratic candidates out there who functionally now are to the right on economics of their Republican counterpart. It's astounding."
The Republican strategist then provided additional details to support his initial assertions.
"There are certainly people out there on the Democratic side who are not running as 'Bernie Bros' or as ponytail Che Guevara," Wilson said. "They are working pretty hard to represent their states and districts."
Wilson wrapped up his interview by sharing his opinions on midterm strategies for Republican candidates.
"A Republican in Alabama has to run the exact way as a Republican in Virginia or Vermont or Montana or California," Wilson said. "They all have to be Donald Trump."
More on Party Politics and Midterm Elections
Wilson is not the only Republican who has urged people to vote for Democrats in the upcoming midterms.
Former FBI director James Comey, a lifelong Republican, also stated that Americans should cast their votes for Democrats in November. However, Comey's reason somewhat differed from Wilson's. Instead of alleging that Democrats are more economically conservative than Republicans, Comey opined that Republicans are at odds with "this country's values."
As the midterm elections rapidly approach, many aspects of the political climate have also seen notable impacts. For instance, analysts have urged both Republicans and Democrats to toe certain lines if they wish to win in November.
The GOP has received recommendations to focus on the economy and steer clear of divisive issues, such as special counsel Robert Mueller and the Russia investigation. Likewise, Democrats are advised to avoid campaigning on policies that will alienate moderate and independent voters. Some examples of those policies are Medicare for All and socialized employment.
Concerns about potential Russian meddling in the midterms have also come forth.
The weight of Wilson and Comey's recommendations will only be revealed in November after Americans have voted.
Midterm elections will take place on November 6.