For decades, Republicans rejected any gun control legislation despite the fact that mass shootings are happening more frequently and horrific. It appears that the Las Vegas mass shooting awakened their common sense and conscience.
Police recovered 23 semi-automatic firearms in the hotel room of the shooter, Stephen Paddock. Twelve of his weapons were equipped with bump stocks.
With the bump stocks, Paddock was able to fire his weapons just like machine guns. He killed 59 people and injured more than 500 others on Sunday night. It is the deadliest mass shooting in U.S. history.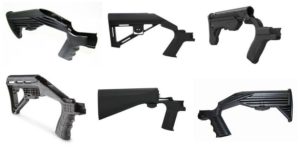 The Las Vegas massacre put the spotlight on bump stocks. Most lawmakers are unfamiliar or do not know that such device exist.
Over the past few days, there is an increasing support for legislation to prohibit bump stocks and other similar devices.
On Wednesday, some Republicans expressed openness to discuss and support legislation to prohibit bump stocks.
Senators Cornyn & Graham want congressional hearing on bump stocks
Senator John Cornyn, the second top Republican leader wants the Judiciary Committee to hold an investigation on the Las Vegas shooting and bump stocks.