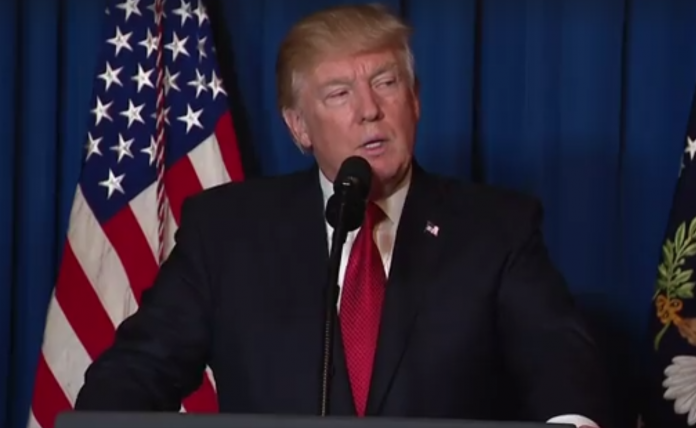 Despite the efforts of President Donald Trump's campaign to turn the tide in the election results facing major blows in recent days, Republicans are still confident the chief executive can rise above the hurdles.
Jonathan Serrano, an entrepreneur from Chicago, Illinois, said the commander-in-chief should wait before conceding unless all states formally certify their poll results.
"He should concede when election results are official. Biden is the 'presumed' president-elect, not the president-elect. Since the media has declared him the winner, which he may very well end up being, people believe he is the official winner," Serrano told Al Jazeera.
So far, the Trump campaign has been facing legal defeats. President-elect Joe Biden on Friday gained the upper hand in Wisconsin's biggest county, Milwaukee. The state-certified its 2020 presidential election results showing him gaining some 132 more votes.
President Trump has spent some $3 million for recounts in two Wisconsin counties. The Dane County recount is still ongoing. So far, Trump has reportedly gained 68 more votes. The recount in the county is expected to finish on Sunday.
Judges have tossed the Trump campaign's lawsuits in battleground states Arizona and Georgia and have branded the president's claims of voter fraud as baseless.
Meanwhile, Georgia, Pennsylvania, and Nevada recently certified their results, each declaring Biden the winner of the race.
Dylan Martin, communications director of the California College Republicans, believes Pres. Trump has the authority to challenge the outcome of the results in courts.
"We fully support President Trump's legal challenges. Al Gore got 30-plus days to fight the results in 2000, and Democrats and the media should afford President Trump the same courtesy. Whether his suits change the election results is not the main issue," Martin said.
Martin added that media networks, who earlier projected former Vice President Biden as the winner, have no authority to decide the real victor in the race.
"The Trump campaign has produced hundreds of affidavits alleging fraud and impropriety. To not cover the fact that evidence has been unearthed, and even go so far as to claim there is no evidence, is gross misconduct on the part of the press," Martin said.
Meanwhile, the president continues to claim that the 2020 presidential election is rigged, a sign that he will not concede. In fact, during a recent conversation with reporters, Trump said it would "be a very hard thing to concede."