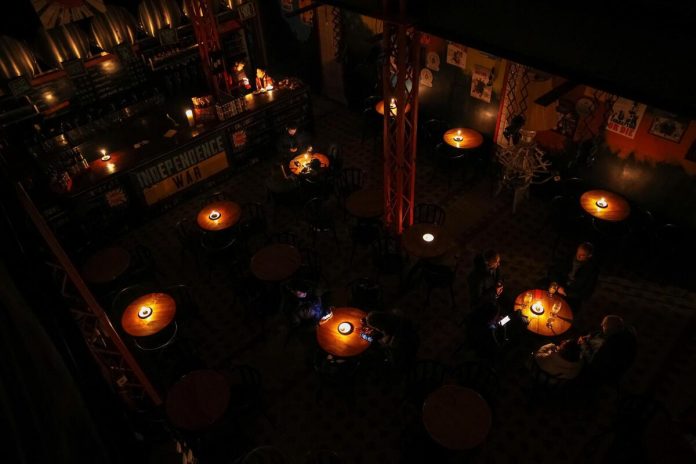 Ukrainians are facing rolling blackouts as snowy dark winter weather approaches. Russian airstrikes causing "colossal" damage to the power grid are leaving people at risk. At the nine-month mark of the war, Ukraine officials are urging everyone to stock up on supplies. And to evacuate areas that have been the hardest hit.
Since November 15th the situation in Kyiv and other major cities continues to deteriorate after the massive Russian missile attack on the country's power grid.
The CEO of DTEK Yasna, Sergey Kovalenko, said the private energy company is under instructions from Ukraine's state grid operator to resume emergency blackouts in the areas it covers. This includes the capital city, Kyiv, and the eastern border region of Dnipropetrovsk.
"Although there are fewer blackouts now, I want everyone to understand: Most likely, Ukrainians will have to live with blackouts until at least the end of March," Kovalenko warned on Facebook.
"We need to be prepared for different options, even the worst ones. Stock up on warm clothes and blankets. Think about what will help you wait out a long shutdown," he told Ukrainian residents.