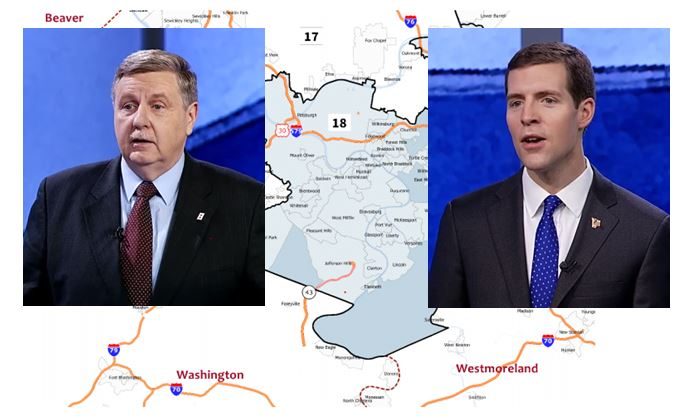 Republican candidate Rick Saccone finally conceded defeat to Democrat Conor Lamb in a special election in the 18th congressional district of Pennsylvania.
In a tweet, Lamb said Saccone "congratulated" him and "graciously conceded" the election on Tuesday, March 13. The Democrat added that he is "ready to be sworn in and get to work for the people" in his district.
Just got off the phone with my opponent, @RickSaccone4PA, who congratulated me & graciously conceded last Tuesday's election. I congratulate Mr. Saccone for a close, hard-fought race & wish him the best.

Ready to be sworn in & get to work for the people of #PA18.

— Conor Lamb (@ConorLambPA) March 21, 2018
Saccone and Lamb fought in a very tight race. That is the primary reason the Republican candidate waited eight days before acknowledging that he lost the election.
In fact, Saccone told his supporters last week that he will fight all the way to the end. His campaign consultant also stated that the GOP candidate will not concede until all the ballots have been counted.
Saccone's campaign was also preparing for a possible recount since Lamb's advantage was only 627 votes at the time. His lawyers asked four county clerks to preserve the ballots and voting machines.
Saccone's defeat embarrasses GOP  
As of Wednesday, Lamb's lead increased to more than 800 votes as election officials counted provisional, military and overseas ballots—confirming his victory.
Lamb will replace former U.S. Representative Tim Murphy who resigned amid a sex scandal. Murphy admitted to an extra-marital affair. His mistress revealed that he asked her to consider an abortion when she thought she was pregnant. The revelation damaged his reputation as a strong supporter of pro-life movement. Murphy was re-elected for eight terms without a Democratic opponent.
During his campaign, Lamb ran as a moderate Democrat and distanced himself from House Minority Leader Nancy Pelosi. He opposed new comprehensive gun regulations and supported President Donald Trump's tariffs on steel. He strongly criticized the GOP's Tax Cuts and Jobs Act, economic, and health care policies.
In his victory speech, Lamb promised to help people secure their jobs, pensions, and protect their families. He vowed to work with anyone to accomplish that. He will be sworn in next month and will serve the remainder of Murphy's term– about six months.
Pres. Trump said Lamb defeated Saccone because he sounds like Republican. He ran like Trump. The young Democrat's victory embarrassed Republicans because the 18th district of Pennsylvania is a deep red, "Trump country." The President won 20 percentage points against Hillary Clinton in the district.
NRCC says Lamb becomes the most endangered Democrat
Later this year, Lamb will run in the 17th district of Pennsylvania because the state's congressional map was redrawn. Saccone is expected to run in the 14th district.
On Thursday, Chris Martin, the spokesman for the National Republican Congressional Committee (NRCC), said, "Conor Lamb just became the most endangered Democrat in the country. If he manages to make it through a Democratic primary he'll face Keith Rothfus, a well-funded and battle-tested leader."