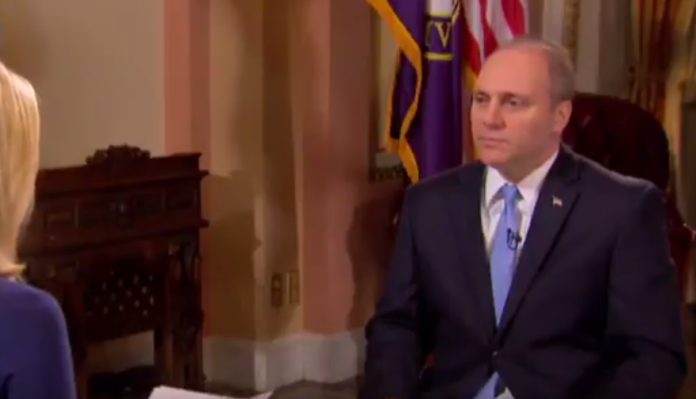 During a Fox News interview, House Majority Whip Steve Scalise affirmed that his support for the Second Amendment has increased following being shot at summer baseball game and learning of the Las Vegas mass shooting.
Statements From Steve Scalise
"I think it's fortified it. Because first of all you've got to recognize that when there's a tragedy like this, the first thing we should be thinking about is praying for the people who were injured and doing whatever we can to help them, to help law enforcement. We shouldn't first be thinking of promoting our political agenda."
Scalise's above statements align with the beliefs of many conservatives. Following the Las Vegas shooting, many Democrats came out and called for heavier gun control measures. This was perceived by conservatives as an attempt to employ a national tragedy as a tool for political gain.
Likewise, Scalise issued a public statement after learning of Sunday night's occurrence:
"In this tragic moment, I encourage people across America to stand together in solidarity, and to support the Las Vegas community and all of those affected, especially by giving blood and encouraging others to do the same. In the face of unspeakable evil, our whole nation must respond with countless acts of kindness, warmth and generosity."
Further Statements From Scalise
After Sunday night's mass shooting in Las Vegas, Scalise encouraged people to donate blood and help the many people suffering as a result of injuries. Nearly 60 people are dead. Hundreds more are fighting for their lives.