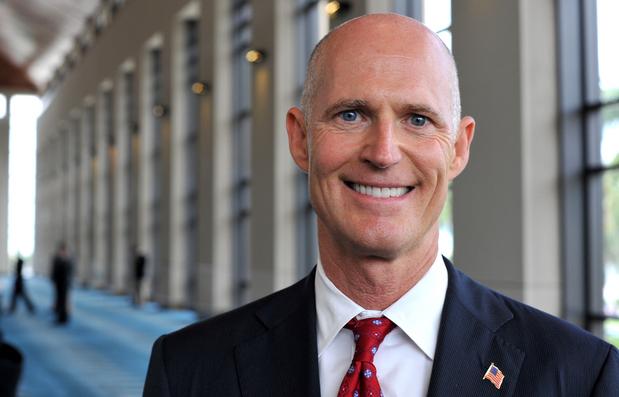 In the last months before 2018, Gov. Rick Scott has released what is being called the largest budget proposal in Florida's history. The massive spending plan relies heavily on an additional $1 billion the state will receive for its ambitious plan to ensure schools, state workers and environmental programs all get a nice boost in funding.
Compared to this year's budget, Scott's proposal is a whopping $2.5 billion bigger and filled to the brim with generous spending measures for state programs. Other major changes include increased funding for hospitals, which he had once proposed to cut, and a $769 million increase in school funding.
But wait, what happened to the laser-eyed fiscal conservative who took the Sunshine State by storm during a deep economic recession?
Looking back at Gov. Scott's first budget, which he proposed  in 2010 during his first run for Governor, the lean $65 billion budget cut spending across the board and gutted the state bureaucracy. Suddenly, the wealthy-businessman-turned-political-rookie caught the eyes of Republican primary voters statewide.