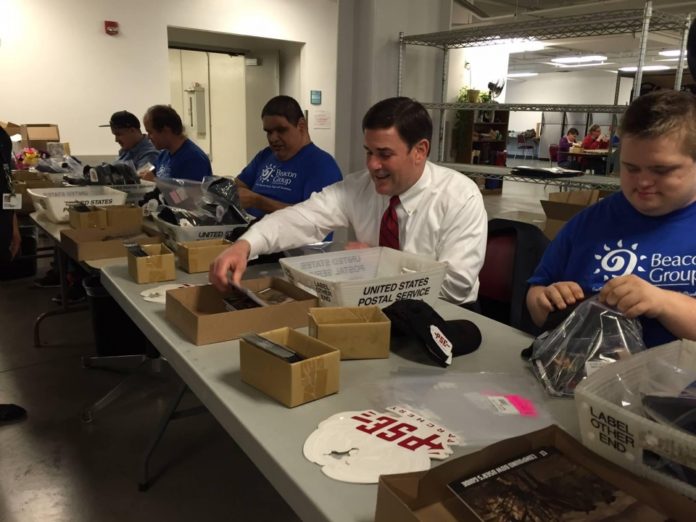 Arizona Governor Doug Ducey signed an executive order to expand employment opportunities for people with disabilities.
Under the executive order, Gov. Ducey instructed all State agencies to provide services and support to individuals with disabilities. State agencies must ensure their policies are focused in helping disabled people prepare for and find quality employment.
Additionally, he required the agencies to implement the "Employment First" policy. They are responsible for coordinating efforts to improve opportunities for working-age disabled individuals.
Furthermore, the state agencies are responsible for determining the best practices and effective partnerships to increase community employment opportunities.
Moreover, the executive order stated that individuals with disabilities must receive compensation at or above minimum wage. They must also be eligible for the level of benefits provided to other employees performing similar duties with similar training and experience.
Currently, there are approximately 418,000 individuals with some form of disability in Arizona. People with disabilities are 40% to 50% less likely to get jobs in the State.
Gov. Ducey wants to empower all people in Arizona
In a statement, Gov. Ducey said, "Opportunity for all means that everyone in our society has the opportunity to get a job and participate in the workforce. But too often, meaningful opportunities to work are few and far between for individuals with disabilities."
In addition, the governor said, "We want to change that. This executive order focuses on empowering all Arizonans. Our hope is that it will mean more and better jobs for individuals with disabilities."
Earlier this month, the governor extended a program to provide second chance opportunities for constituents with criminal records.
Gov. Ducey issued an executive order requiring all State agencies to adopt new hiring practices. He wants to make sure that those released from prison have second chance to make a living. He believes that those with criminal records deserve a better life for themselves and their families.