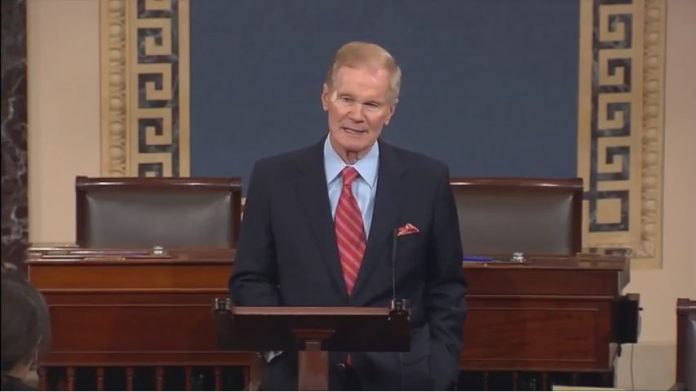 United States Senator Bill Nelson (D-Florida) introduced a bill to provide more affordable housing to victims of major disasters.
Sen. Nelson's legislation comes after a series of hurricanes devastated different States and U.S. territories this year. Florida was hit by Hurricane Irma, Texas by Hurricane Harvey, the U.S. Virgin Islands and Puerto Rico by Hurricane Maria. These areas suffer significant damages. Many people died and thousands of families lost their homes.
In fact, Hurricane Maria left the Puerto without electricity, drinking water, and food. Puerto Ricans suffer humanitarian crisis. As a result, many of them decided to evacuate and relocate to Florida.
In a statement, Sen. Nelson noted that tens of thousands of evacuees in Florida are struggling to find affordable place to live. According to him, the legislation will "help make more affordable housing in the communities that need it the most."
On Thursday, Sen. Nelson filed the Disaster Displacement Act of 2017 in the Senate. The legislation aims to provide housing and Medicaid assistance to families affected by a major disaster.
Legislation provides additional funding for Section 8 Housing
Additionally, the bill will provide additional funding for the Housing and Urban Development (HUD) particularly the Section 8 Housing Choice Voucher Program. Low-income evacuees will be able to get more affordable housing under the voucher program. It limits rental rates at no more than 50% of the person's income.
Under the bill, evacuees earning less than 50% of the median income of area will be eligible to receive assistance for affordable housing. Following approval of their applications, voucher holders will be able to choose a unit from the private market.
They will not pay the full market price of the unit. They will only use 30% of their adjust income towards the rent. The federal government will directly pay the remaining amount to the property owner.
Several local officials in Florida support the Disaster Displacement Act of 2017. They include Orland Mayor Buddy Dyer, Osceola County Commissioner Fred Hawkins and Miami-Dade County Commissioner Daniella Levine Cava.
The legislation is heading to the Senate Finance Committee for consideration.