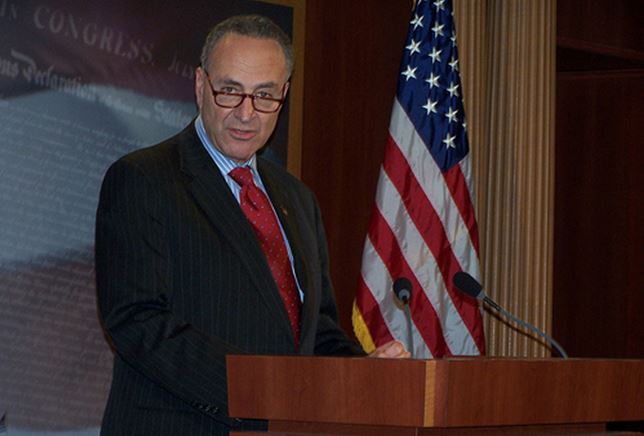 Senate Minority Leader Chuck Schumer (D- New York) said the demands of the White House to reach an agreement to fix the Deferred Action for Childhood Arrivals (DACA) program are unreasonable.
Schumer is among the group of lawmakers engaged in negotiations on a number of issues including DACA and government spending.
In his speech in the Senate, the New York senator said the negotiations were difficult but they are making progress. He noted that the meeting between four congressional leaders and White House representatives on Thursday was encouraging.
Additionally, Schumer said, "Unfortunately, following that meeting, the White House issued unreasonable demands outside the scope of our ongoing negotiations about DACA and border security."
White House has been a disruptive force
Furthermore, Schumer said the White House has been a disruptive force rather than a unifying force over the past year. He emphasized that throwing a list from the hardline wing at the last minute is not a smart move.
The Senate Minority Leader hopes to keep the negotiations on track. According to him, they are facing a major deal that requires a dedicated bipartisan effort. He is confident they can reach a deal on budget, DACA, smart investment on border security, and other critical issues.
Sen. Durbin calls Trump administration's demands "outrageous"
The White House's demands included an additional $18 billion in funding for the construction of border wall. The Trump administration is requesting total of $33 billion for border security measures over the next ten years. It is also demanding ending chain migration and the visa lottery program as well as cracking down visa overstays.
On Friday, Senate Democratic Whip Dick Durbin of Illinois called that White House's demands "outrageous."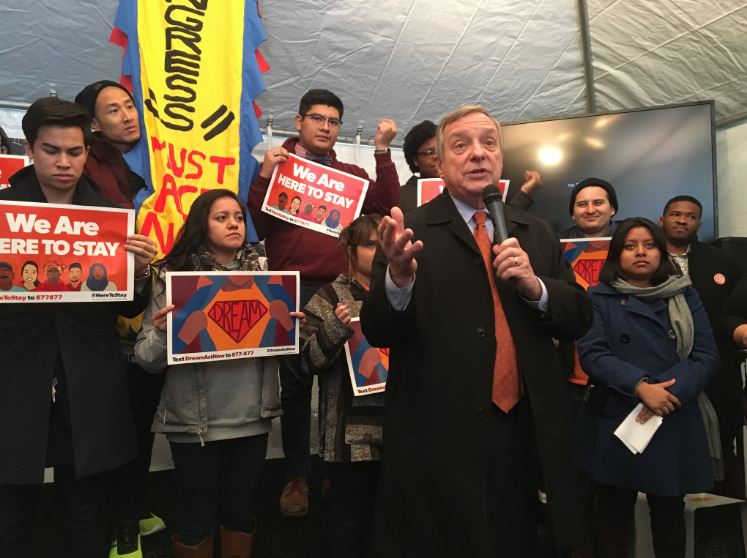 In a statement, Durbin said, "President Trump has said he may need a good government shutdown to get his wall. With this demand, he seems to be heading in that direction. I've been clear from the beginning that Senate Democrats will consider reasonable border security measures in order to pass the Dream Act into law."
He added, "The Trump Administration set this crisis in motion when it ended DACA four months ago. It's outrageous that the White House would undercut months of bipartisan efforts by again trying to put its entire wish-list of hardline anti-immigrant bills—plus an additional $18 billion in wall funding—on the backs of these young people."