Senate Republicans are ready to fight Steve Bannon with full force in his effort to unseat the party's incumbents.
They are also hoping that President Donald Trump will support them. However, they are not depending on it since the former White House strategist is a long-time friend of the President.
Republicans need to work hard and focus on home states
The leaders of the Republican Party are encouraging their fellow lawmakers to concentrate on their constituents and home states. It is the only way for them to win even if Trump abandons or attacks in the midterm elections.
According to Senate GOP Whip John Cornyn, he cannot depend on anybody else to win an election. He needs to work hard. He considers any help as "gravy," but he doesn't depend on it. The senator made the comment based on his experience as a politician.
Bannon is targeting to unseat as many as six Senate GOP incumbents by supporting his chosen challengers. He already succeeded in Alabama where incumbent Sen. Luther Strange lost in the primary election against Roy Moore.
Bannon's next target is Arizona GOP Sen. Jeff Flake
On Tuesday night, the former White House strategist endorsed Kelli Ward, who is challenging Sen. Jeff Flake in Arizona. Ward is a former State Senator.
During Ward's campaign kickoff, Bannon said, "It's an open revolt, and it should be [referring to the GOP establishment.  When they attack a Donald Trump and a Dr. Kelli Ward, it's not Donald Trump and Kelli Ward that they're trying to shut up. It's you they're trying to shut up. They think you're a group of morons."
According to Bannon, the revolt will move from Alabama to Arizona. He also condemned Senate Majority Leader Mitch McConnell, Sen. John McCain, and Sen. Bob Corker. He said the top GOP senators are "trying to destroy him every day."
Republicans will protect incumbents to win elections
Sen. Orrin Hatch of Utah believes that Bannon will eventually realize that his action is "unfruitful" and will "step back." He added that the former White House strategist is a smart guy. He needs to spend time going after those screwing up the country, not Republicans.
Hatch is yet to announce his decision whether he will run for re-election. He thinks Trump will endorse him if he decides to pursue another term. An aide to the senator said the President asked Hatch to run again two weeks ago. The Utah senator is included in Bannon's list of targets in the Senate.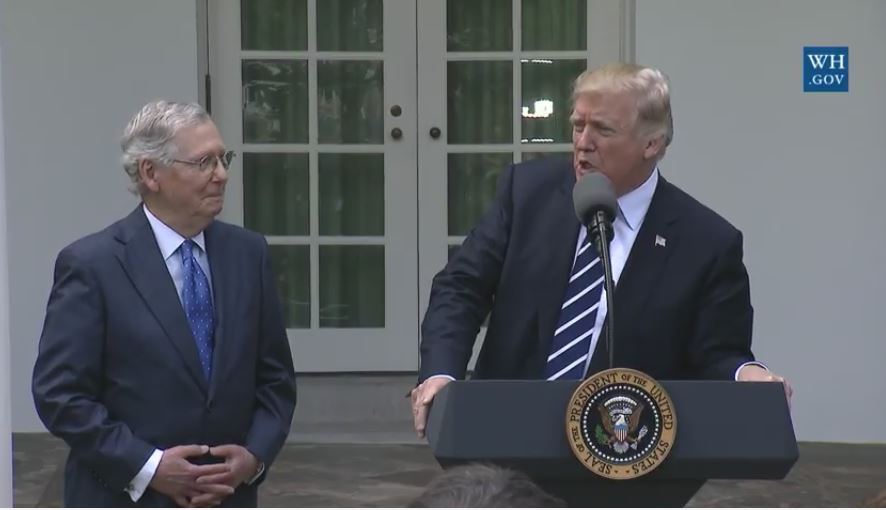 On Tuesday, Sen. McConnell told reporters, "Our strategy going forward is to protect our incumbents and to help people get nominated who can actually win elections."
Senate Republican Conference Chairman John Thune said McConnell's statement means they will support incumbents and candidates that they think are electable. He also expects that National Republican Senatorial Committee (NRSC) to spend money to defend incumbents in the primary elections.
On Monday, President Donald Trump told reporters that his relationship with McConnell "has been outstanding." The President also said that he will to convince Bannon not to challenge some GOP incumbents.