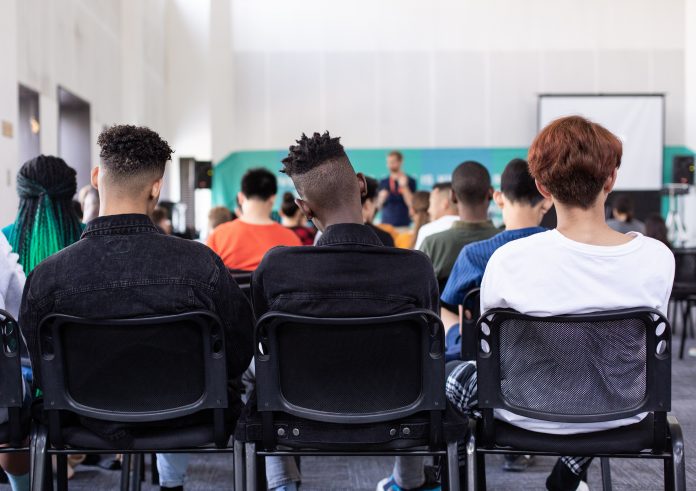 The Department of Justice (DOJ) filed charges against six former school administrators from the Apex School of Theology campus located in Columbus, Georgia for scheming to defraud student loan programs.
The defendants were identified as Erica Montgomery of Ft. Mitchell, Alabama; Kristina Parker of Phoenix City, Alabama; Sandra Anderson, Leo Frank Thomas, Yolanda Brown Thomas, and Dorothy Webb, all four of Columbus, Georgia.
According to the indictment, the six former school administrators are facing one count of conspiracy, five counts of mail fraud, and five counts of financial aid fraud charges.
The Justice Department alleged that the defendants set up an offsite learning center in Columbus, Georgia on behalf of the now-defunct Apex School of Theology. They allegedly "recruited" fake students to "enroll" at the Columbus Center and instructed them to fraudulently apply for federal financial aid.
Prospective students were to split their financial aid with the defendants, who used federal financial aid funds to personally enrich themselves.
One of the defendants, Montgomery allegedly told the "'students" that they could get "free" money without attending classes or doing any schoolwork. She assured the prospective students that others will do the coursework and she only needs their personal information such as social security number, date of birth, and address.
The DOJ further alleged that the defendants took tests for students and submitted false academic progress on their behalf to maintain student loans from the Department of Education (DOE). Outside of directly taking aid from students, the defendants also applied for student aid and acted as if they were the real applicants.
The defendants "did knowingly and willfully combine, conspire, confederate, and agree with one another and with persons known and unknown to the Grand Jury to commit" the alleged offenses against the U.S. government," according to the Justice Department in the indictment.
A group of law enforcement representatives including Acting Assistant Attorney General Brian C. Rabbitt of the Justice Department's Criminal Division as well as the U.S. Attorney for Georgia and FBI special agents announced the indictment.
An indictment does not mean that the individuals are guilty. Rather, the defendants will have their day in court to be judged by their peers.
—————————————-
Have a story you want USA Herald to cover? Submit a tip here and if we think it's newsworthy, we'll follow up on it.
Want to contribute a story? We also accept article submissions – check out our writer's guidelines here.