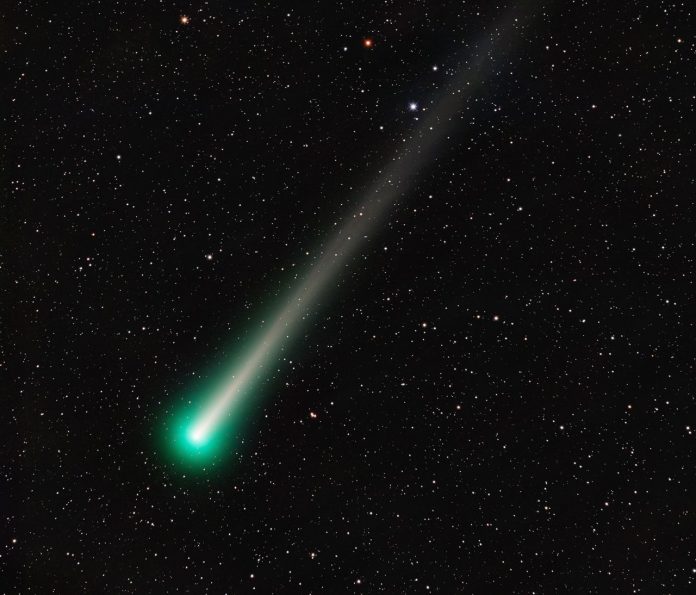 Comet Leonard (C/2021) is a skywatchers event all through December. It is this year's brightest star visible in the US and in other parts of the Northern hemisphere. And it has affectionately become known as the "Christmas Star."
The newly discovered comet was named after Gregory Leonard, a senior research specialist at the University of Arizona's Lunar and Planetary Laboratory. He was the astronomer to see the comet which he discovered earlier this year. 
Viewing the Christmas Star
Leonard says the comet is skimming "across the west-southwestern horizon between now up until around Christmastime." And he notes that it might be "a bit challenging to observe" because it will be merging with the horizon.
"I feel there is going to be something to be seen even for the casual observer," Leonard wrote in a University article. "Find yourself a dark sky with a good view of the horizon, bring binoculars and I think you may be rewarded."
You will likely need binoculars or a telescope to catch a glimpse of this comet. Astronomers from NASA say it's possible "it may be visible to the naked eye under very clear and dark observing conditions."