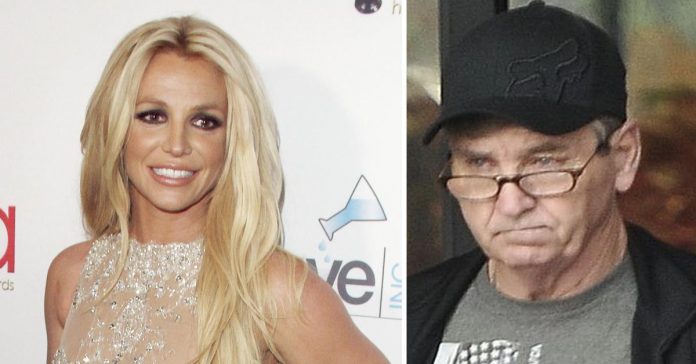 Her 13-year conservatorship nightmare has ended. But Britney's Dad, who was ousted as conservator prior to the legal arrangement's ending, is still requesting that his daughter pays for his attorneys.
In September 2021, Jamie was suspended from his role as conservator of her estate. And two months later, the acclaimed singer was finally able to legally end the conservatorship.  
The 27-page petition requests the court give "confirmation, authorization, and direction" to Britney's estate to pay Jamie's lawyers. They insist they are "participating in proceedings concerning Jamie's ongoing fiduciary duties relating to winding up" the conservatorship. 
The documents request, "Prompt payment on account of Jamie's attorneys' fees is necessary to ensure the Conservatorship can be wound up quickly and efficiently to allow Britney to take control of her life as she and Jamie desire."  
"Jamie stepped up to protect his daughter in 2008 and stepped into the role of Co-Conservator when Britney was unquestionably incapacitated and victimized by persons seeking to take advantage of her incapacity." the filing reads. And that Britney's dad "dedicated himself to protecting his daughter's health and her estate as he has done her whole life while keeping opportunistic and wholly self-interested parties at bay." 
And that his role was "certified and approved" by the court. 
Britney's dad asks her to foot the attorney's bill
The pop star's attorney, Mathew Rosengart, replied to James Spears' request. And he has no patience with Britney's dad.
"Mr. Spears reaped many millions of dollars from Britney as a conservator, while paying his lawyers millions more, all from Britney's work and hard-earned money. The conservatorship has been terminated and Mr. Spears was suspended ignominiously," Rosengart stated.
 Britney's attorney enabled his client to break free of the conservatorship on November 12th.
Judge Brenda Penny has also ruled that Britney is free to conduct business and handle her own finances. 
The judge found that "The court further finds and orders that Britney Jean Spears has the ability to execute documents transacting business on her own behalf and that any previous order entered by this court regarding restricting her ability to sign estate plan documents is revoked."  
And Rosengart responded, at the time that "Judge Penny once again acknowledged that today by, once again, indicating that she has the capacity to do whatever she wants. It wasn't a surprise to hear Judge Penny say that, but it was confirmatory of what we all know based on Nov. 12."   
Britney claims conservatorship abuse
 "Under the circumstances, his petition is not only legally meritless, but it is also an abomination. Britney poignantly testified about the pain her father caused her and this only adds to it. This is not what a father who loves his daughter does," he added.
The star's attorney is also raising questions about the financial management of his famous client's estate.
Britney's dad was the conservator from 2008 till his suspension by Judge Penny in September. He is being accused of "conservatorship abuse." 
 Britney was able to describe the abuse in court in June. And a series of documentaries have been making additional allegations. This includes wiretapping/eavesdropping claims and alleged financial mismanagement. 
Jamie Spears and the singer's former business manager Lou Taylor deny impropriety.  But TriStar owned by Louise Taylor cannot or will not answer Rosengart's question. He asks, "How much did you make from Britany's estate?" 
 According to the NYT, Jamie Spears received over $6 million in his role as a conservator. Currently, John Zabell, CPA, and his accounting firm hired by Britney are reviewing the $60 million dollar estate. Experts claim that her estate should be at least double or triple that amount. 
During the conservatorship, Britney Spears was required to pay all of her father's legal bills. In many cases, her money was spent to keep her in the conservatorship that she was desperately trying to get out of.
Alex Weingarten, attorney for Britney's dad, filed the petition. If it is approved his firm stands to gain $1,200 per hour.