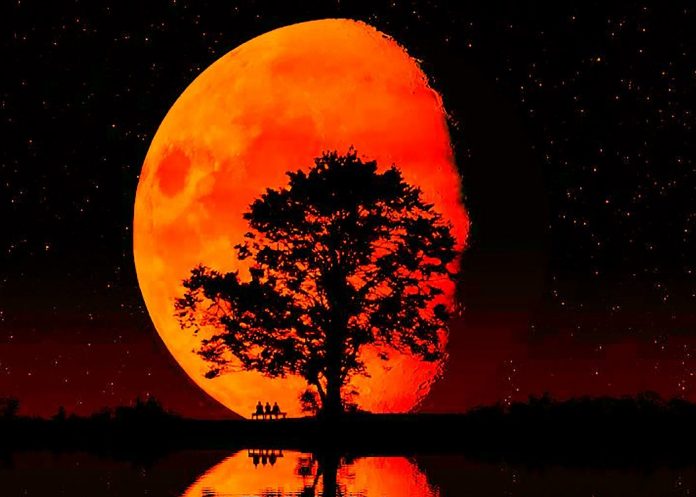 Tuesday is the last time you can see a lunar eclipse until 2025. The last eclipse event happened in May. And skywatchers get the opportunity to view a total eclipse of the Blood Moon on November 8.
The phenomenon will have full visibility in Australia, the Pacific, and North America. And it will appear in the eastern part of Asia.
And it will be live-streamed by NASA HERE.
Astrophysicist Alphonse Sterling from the Marshall Space Flight Center in Huntsville, Alabama says that a total eclipse occurs on average once every year and one half.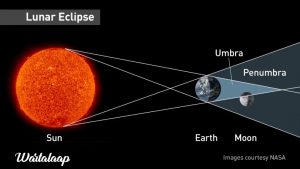 Tuesday's total eclipse of the Blood Moon, in the night skies, can be seen from Earth for 85 minutes. A moon shadow also known as an "umbra" will hide the moon for nearly an hour and one half. 
The outermost part of the shadow where the light is partly blocked is known as the penumbra. And the entire sky event will last over five hours.
The shadow begins expanding across the moon at 3:09 central standard time. And the totality occurs at 4:16 a.m. and ends at 5:42 a.m. Then, the shadow begins to shrink in the partial phase. And that lasts until 6:49 a.m. 
What is a total eclipse of the moon?
A total lunar eclipse occurs when the Moon and the Sun are on opposite sides of the Earth. Because the Moon's orbit around Earth is tilted relative to Earth's orbit around the Sun, eclipses are only possible when there is a direct alignment of the Moon behind Earth relative to the Sun.
Why does the moon appear red?
The moon appears red during various phases of a total lunar eclipse. This is especially true during the totality phase. The color red appears because of the refraction, filtering, and scattering of light within the Earth's atmosphere.