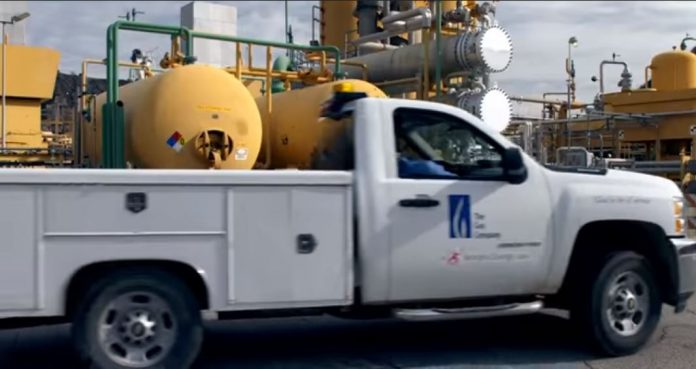 The Southern California Gas Company (SoCalGas) has agreed to settle the Aliso Canyon Gas Leak lawsuit for $119.5 million.
The company reached the settlement with the California Air Resources Board (CARB), the state attorney general's office, the county and the city of Los Angeles. The settlement is subject to approval by the Los Angeles Superior Court.
In 2005, authorities discovered a massive gas leak from a damaged well at SoCalGas' Aliso Canyon Natural Gas Facility. It was the largest gas leak in the history of the United States. For several months, the well emitted 109,000 metric tons of methane into the environment before the company sealed the leak in February 2016. Methane is a greenhouse gas and has a more devastating effect on climate change than carbon dioxide.
The state and local government entities filed a lawsuit against SoCalGas due to its negligence. They alleged that the company violated air quality regulations and state law. SoCalGas engaged in negotiations with the government entities for nearly three years to resolve the case.
SoCalGas is Committed to Mitigating Methane Emissions from the Leak
In addition to the $119.5 million payment, SoCalGas also agreed to do the following:
Monitor methane at the Aliso Canyon facility's fence line and post the data online in near real time for eight years, with certain methane levels triggering new reporting requirements;
Create a new internal safety committee, which shall remain in place for eight years from approval of the settlement by the court;
Retain an independent "safety ombudsman" to evaluate the internal safety committee's work and report to the public on safety-related issues at the Aliso Canyon facility for eight years following approval of the settlement by the court; and
Refrain from shifting the cost of this settlement and actions taken to respond to the leak to SoCalGas' ratepayers.
In a statement, SoCalGas President and COO Bret Lane said the company is "delivering its commitment to the governor and the people of California to fully mitigate methane emissions from the leak."
Lane added that the settlement will help California meet its ambitious goals to fight climate change.
Settlement Will Fund Air Quality Improvement Projects
On the other hand, Becerra said the Aliso Canyon gas leak disrupted the lives of tens of thousands of Californians. The gas leak had a negative impact on their health and there is "no excuse" for the incident.
"California is a leader when it comes to addressing climate change," Becerra said. "This leak undermined our crucial work to reduce greenhouse gas emissions and protect our people and the environment. If approved, this settlement will go a long way in addressing the short- and long-term harms attributable to the leak."
Meanwhile, CARB Executive Officer Richard Corey stated that the settlement will address the needs of communities affected by the gas leak. It will also provide funding for a wide range of air quality improvement projects.