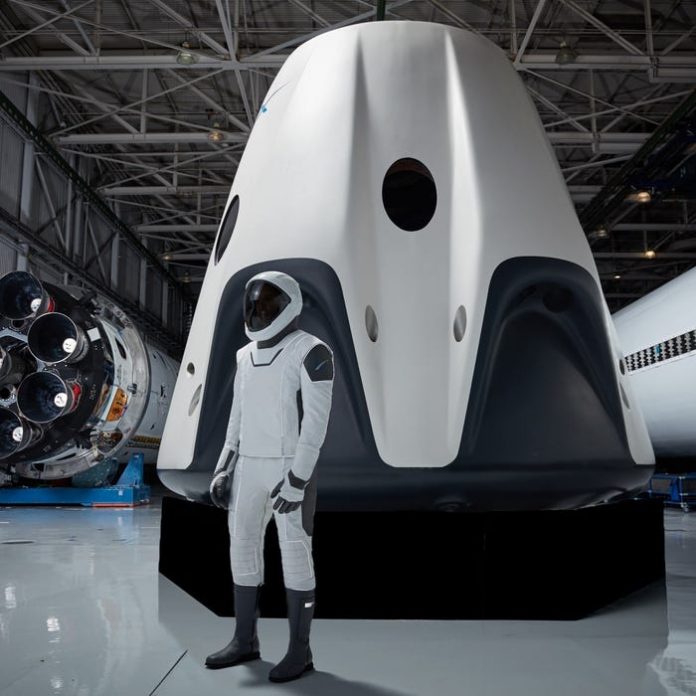 Space.com reported that SpaceX successfully launched its 21st rocket of 2021. The SpaceX Dragon sent a robotic cargo capsule to the International Space Station (ISS) before nailing a perfect landing at sea. 
A two-stage Falcon 9 rocket blasted off from NASA's Kennedy Space Center on Sunday. Its mission is to resupply the ISS. This is the 24th supply mission to the permanent orbiting lab.
"That is the 90th successful landing of an orbital class rocket and the very first for our newest drone ship, 'A Shortfall of Gravitas,'" Andy Tran of SpaceX said during a webcast of the launch. "What a great way to start today's mission."
After the liftoff, the first-stage Falcon 9 returned to Earth. And it had a perfect landing on one of SpaceX's drone ships in the Atlantic Ocean.
The massive ship, named "A Shortfall of Gravitas," is the newest of SpaceX's three drone ships. It was built as a recovery vessel that catches falling boosters and returns them to port. The boosters are recycled for later reuse. Elon Musk's SpaceX developed the concept of recycling rockets.