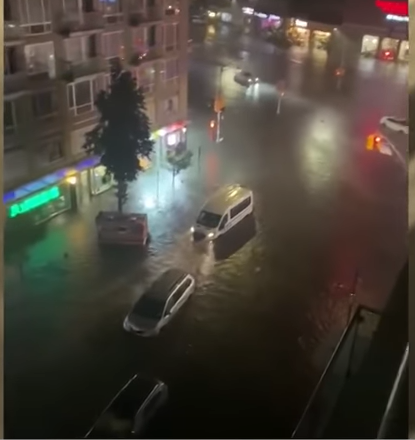 Hurricane Ida has been moving through the Northeast causing historic flooding. And the weather system was spinning destructive tornadoes in its wake.
Deadly flash flooding was triggered through the tri-state area.  It has been confirmed that at least 14 people in New York City and New Jersey have died. And the death toll is expected to rise.
Over six inches of rain fell in New York's Central Park on Wednesday. 
Montgomery County, Pennsylvania is reporting three storm-related deaths. And early Wednesday in Maryland one death resulted from floodwaters filling the bottom floor of an apartment building.
Infrastructure crumbles and people are trapped
The intense rain and flooding quickly overwhelmed the area's major infrastructure. And roads were flooded, trapping drivers in their vehicles. The subways became underground rivers. And all transit was brought to a standstill. 
 Newark Liberty International Airport flooded and over 370 flights were canceled for Thursday. 
The airport tweeted "The storm has passed but our crews are working diligently to clear residual flooding & return to normal."