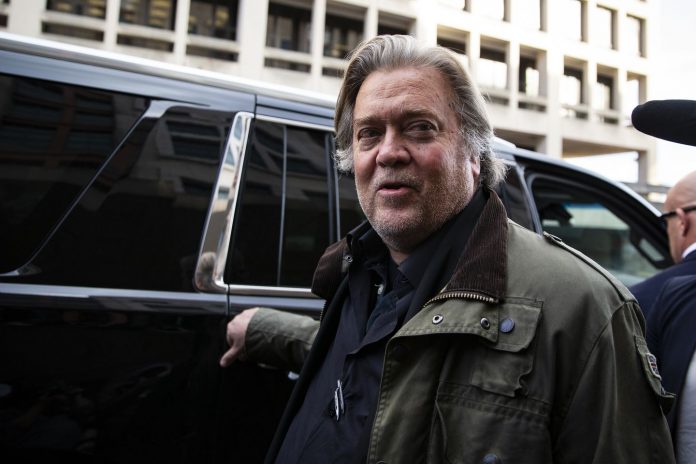 Steve Bannon, an ally of former President Donald Trump, surrendered to the Federal Bureau of Investigation (FBI) on Monday after a federal grand jury indicted him for refusing to cooperate with the House Select Committee investigating the January 6 U.S. Capitol insurrection.
On Friday, a federal grand jury charged Bannon, who previously served as Trump's White House strategist,  with two counts of contempt of Congress. One count involves his refusal to appear for a deposition. Another involves his refusal to produce documents.
On September 23, 2021, the House Select Committee issued a subpoena to Bannon to produce documents and testify about Trump supporters' efforts that led to the deadly Capitol attack.
Bannon reportedly talked to Trump on December 30, 2020, and urged him to focus his efforts on January 6. Additionally, it was reported that Bannon attended a meeting with Trump allies at the Willard Hotel on January 5, 2021. The meeting w s part of an effort to convince members of Congress to stop the certification of Biden's victory on January 6. He was also quoted saying that day, "[a]ll Hell is going to break loose tomorrow."