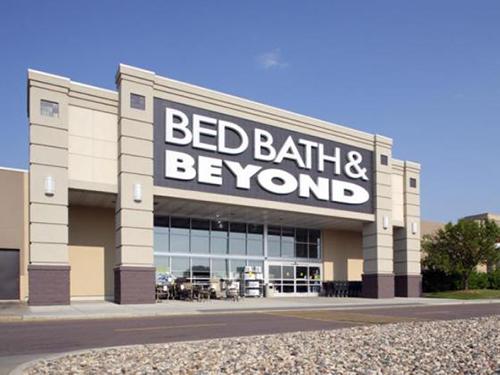 The shares of Bed Bath & Beyond (NASDAQ: BBBY) jumped significantly after reporting better-than-expected financial performance in the second quarter ended August 29.
On Thursday, Bed Bath & Beyond shares jumped up to $18.74 each, up from yesterday's closing price of $14.98 per share, an increase of more than 25%.
During the second quarter.  Bed Bath & Beyond reported a 6% growth in comparable-store sales for the first time since 2016. This increase was powered by a strong e-commerce sales growth of 89%.
The company said its adjusted earnings were $0.50 per share, up 47% from its adjusted earnings in the same period a year ago. Wall Street analysts expected a loss of $0.23 per share.
The retailer also boasted a cash flow of $750 million due to an improvement in working capital efficiencies and a divestment.
What does this mean?
The successful quarter tells us a lot about trends in consumer spending and Bed Bath & Beyond's role. With consumers still spending significant amounts of time at home due to the COVID-19 pandemic, they are finding it worthwhile to make improvements and invest in the comfort of their dwellings.
Bed Bath & Beyond president CEO Mark Tritton told CNBC, "When the home is everything, we're really poised to be the epicenter of that."
Improving digital marketing and e-commerce sales have been the major focus for the company as it attempts to increase its online presence during the pandemic, which is keeping so many at home and out of brick and mortar stores.
In addition to its contactless curbside pickup offer, the company is also offering same-day delivery. This is a move that was inspired by competitors like Target, Walmart, and Lowes.
With so much of the future environment still very uncertain, Bed Bath & Beyond abstained from providing forward fiscal guidance. While understandable, this should remind investors that an end to the pandemic and a return to the workplace for consumers could mean an end to the company's recent success.
On the other hand, with so many companies realizing they can be just as efficient allowing employees to hunker down and work remotely from home, work from home options and hybrid work schedules could very well be here to stay. This is a change that would keep Bed Bath & Beyond very relevant to consumers looking to improve their new home offices.
Disclosure: Sean Corliss, the author, has no positions in any of the stocks mentioned in this article.
—————————————-
Have a story you want USA Herald to cover? Submit a tip here and if we think it's newsworthy, we'll follow up on it.
Want to contribute a story? We also accept article submissions — check out our writer's guidelines here.