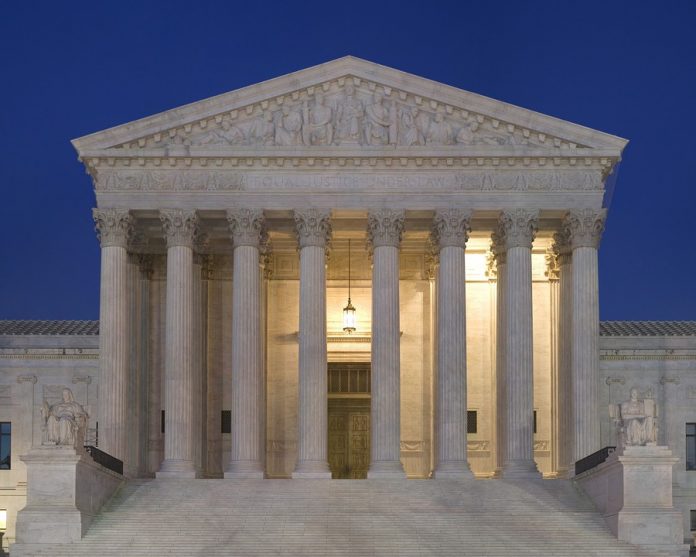 The Supreme Court of the United States (SCOTUS) will soon hear arguments regarding the legality of the Affordable Care Act (ACA) also known as Obamacare
While discussions will begin this fall, the SCOTUS will most likely announce its decision in 2021. A coalition of Democratic state Attorney General led by California is defending the federal health care law.  In 2012 and 2015, the SCOTUS ruled that ACA is constitutional because Congress "does have the power to impose a tax on those without health insurance."
In February 2018, a coalition of Republican state Attorneys General led by Texas argued that the 2017 Tax Cuts and Jobs Act made ACA unconstitutional by eliminating the tax penalty for those who do not have health insurance. In December 2018, U.S. District Judge Reed O'Connor in Texas accepted their argument and declared Obamacare unconstitutional.
A three-judge panel in the 5th Circuit Court of Appeals in New Orleans agreed with the district court's ruling. However, it suggested that the entire law should not collapse and it sent the case back to the lower court to decide which parts should remain. The coalition of Democratic Attorneys General does not want to wait any longer. They wanted to remove the uncertainty surrounding Obamacare as soon as possible so they petitioned the Supreme Court to hear the case this year.
If deemed unconstitutional, refunds for taxes paid related to the ACA legislation may be available for those who paid into it. These taxes include the additional Medicare Tax (0.9%) and the Net Investment Tax (NIIT) (3.8%). These taxes are assessed for high-income taxpayers whose income exceeds certain thresholds.
What Does This Mean?
Though the likelihood of the ACA being overturned is considered low, it is recommended that you consult with your tax professional. They will determine if you would be eligible for a refund, and if so, assess what the best course of action is, based on your specific situation. The recommended actions vary greatly among tax professionals. Some CPA firms are filing a protective claim letter on behalf of their clients. Other firms are preparing amended returns. Other tax professionals recommend taking no action at this time. It is possible that if the ACA is overturned, the IRS would not refund the ACA tax retroactively.
What Do I Do?
Protective claims are not available for tax years 2015 and earlier. This is because the three-year statute of limitations has passed. Taxpayers who filed their 2016 tax returns on the October 15, 2017 deadline (through an extension) will have until October 15, 2020 (or 3 years from the date they filed, if earlier than October 15) to file a protective claim for a refund of the 2016 taxes related to the ACA.
Since the SCOTUS decision is unlikely to be determined before October 15, some CPAs advise filing a protective claim letter. They believe this would be sufficient to hold your claim to a 2016 refund. This is in opposition to amending your tax return at this time. However, other CPA firms recommend amending your returns now. These firms feel that an amended return (Form 1040-X) creates a better likelihood for a refund.
Additional guidance from the IRS is available here.
For the 2017 tax year, if you filed by April 15, 2018, you would have until April 15, 2021, to file a protective claim to preserve a potential 2017 tax refund.
Because each situation is unique, it is suggested you contact your tax professional for specific guidance. As the Supreme Court begins to review the matter, more information will subsequently surface.
—————————————-
Have a story you want USA Herald to cover? Submit a tip here and if we think it's newsworthy, we'll follow up on it.
Want a guaranteed coverage? We also offer contract journalism here. We practice journalism ethics and standards. We strive to present news stories with accuracy, fairness, impartiality, integrity, truthfulness, and public accountability.
Want to contribute a story? We also accept article submissions — check out our writer's guidelines here.