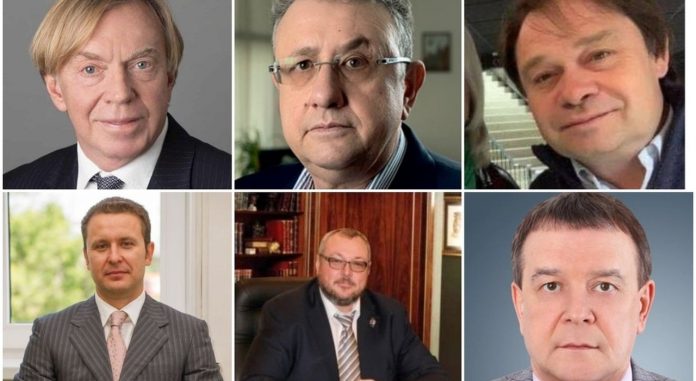 Since the invasion of Ukraine, there have been 7 suspicious deaths of Russian oligarchs. Since Russia invaded Ukraine on February 24th the Russian oligarch class has been dying off.
Several of the deaths have occurred in Russia. But it seems no one in the elite group is safe anywhere in the world. They are becoming suicidal and homicidal at an alarming rate.
Most of the deaths have appeared to look like suicide. Several have died in what looks like murder-suicides along with their wives and children. And the deaths are still under investigation. 
Alexander Subbotin, an ex-Lukoil executive, was the latest victim. He died in a strange Rasputin -like death. His shamans allegedly gave him a hangover cure that contained poisonous toad venom.
A number of the victims had energy sector links. And four of the seven were executives at state-owned Gazprom.
Oligarchs sanctioned for Putin's War
Economic sanctions have been imposed by the US, the European Union, the UK, and other countries. The sanctions for their ties to Putin. Several hundred of the elite have been sanctioned worldwide.
The sanctions against Russian oligarchs imposed by the European Union, the U.K., the U.S., and other countries unleashed a wave of asset freezes across Europe. Many have seen their massive wealth decline.
The oligarch class is part of Russian President Vladimir Putin's extended circle. It includes some of the wealthiest people in the world. And most of this wealth has been handed out, over the years, by Putin as a reward for loyalty.
The ultra-wealthy oligarchs own the majority of the super-yachts in the world.
These global sanctions have prompted the seizure of some of these superyachts. And bank accounts, mansions, and private jets linked to some of Russia's richest people have also been seized.
Some of the oligarchs have moved their assets to more friendly jurisdictions. And others have relocated to places like Dubai, where they can still pay in Russian rubles. And there are local communities and stores of Russian immigrants.
Seven Suspicious Deaths
January 30th-Leonid Shulman, 60 (Gazprom Invest head of transport) He was found dead in his bathroom with stab wounds on his arms. A suicide note was found at the scene. Discovered in a cottage near Leningrad. And he lived in the same subdivision as Tyulakov. 
February 25th- Alexander Tyulakov, 61 (Gazprom finance executive). He was found hanged in his garage. Discovered in his elite gated home in Leningrad.
February 28th- Mikhail (Tolstosheya) Watford, 66 (oil and gas magnate made his fortune from Ukraine oil refineries) Ukrainian-born Russian found dead in his mansion in Surrey U.K. Watford, 66. Hanged in the garage.
March 24th- Vasily Melnikov (MedStom) Died in his luxury apartment in Nizhny Novgorod, Russia. He was found dead with his wife Galina and two young sons. They had all died from stab wounds and the knives used for the murders were found at the crime scene.
April 18th-Vladislav Avayev, 51 (former vice president of Gazprombank and ex-Kremlin official) was Found dead along with his wife Yelena, and their 13-year-old daughter Maria at their home in Moscow. They all died of gunshots. It appeared to be a murder-suicide in a nearly identical scenario that was repeated in Spain the next day.
April 19th-Sergei Protosenya (Novatek former deputy chairman) He and his family were found hanging in the garden of his rented luxury villa in Spain. Beside him were a bloodstained knife and ax. Authorities also discovered Protosenya's wife, Natalya, and 18-year-old daughter, Maria, stabbed to death.
May 7th- Alexander Subbotin, 43, (Board member of Lukoil and owner of the New Transport Company (NTK) in Finland). Subbotin was killed by ingesting toad venom. His body was discovered by shamans Magua Flores (real name Alexey Pindyurin) and Tina Cordoba (aka Kristina Teikhrib). They report that they administered the toad venom as a hangover cure.