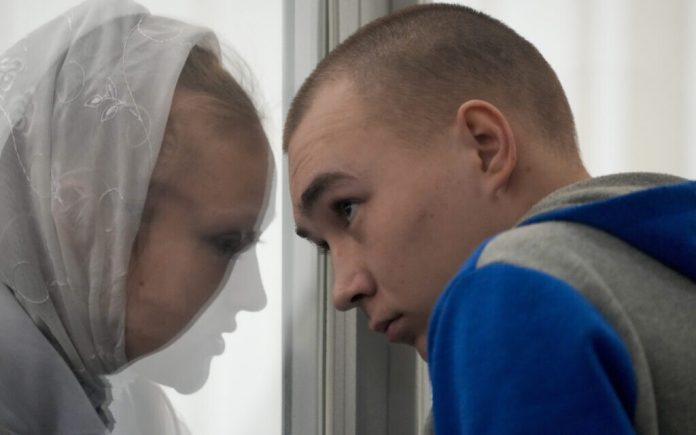 Ukraine held its first war crimes trial. Russian soldier Sgt Vadim Shishimarin has been found guilty of killing an unarmed Ukrainian civilian Oleksandr Shelipov.
A number of other alleged war crimes are under investigation. And Ukraine is promising to prosecute other the Russian soldiers responsible for the largely unprovoked murders.
Sgt Shishimarin, 21, a tank commander, admitted his guilt in the killing of Shelipov, 62. And he asked the victim's widow to forgive him.
He has been sentenced to life in prison.
War crimes trial details
The hearing was held last Thursday in Kyiv.
The victim's widow Kateryna Shelipova testified to what happened.
She lived in Chupakhivka, Ukraine. And recounted that on February 28th she was drawing water from the village well. Then a gunshot rang out.
She saw Shishimarin with a rifle sitting in a car. "I remember him well," she claims.
Within minutes she saw her husband.  "He was dead, with a shot in his head. I started screaming very loudly," she told the court.