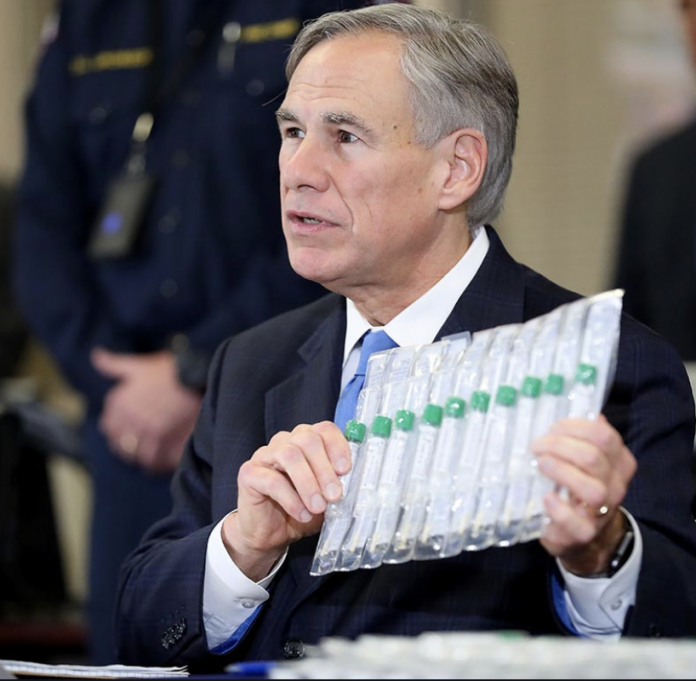 The state of Texas has captured nationwide attention over the past several weeks. Governor Greg Abbott elected weeks ago to end his statewide mask mandate and also reopen businesses.
Leftists lost it. President Biden claimed that getting rid of the mask requirement and removing restrictions constituted so-called "Neanderthal thinking"; meanwhile, other Democrats claimed that reopening the Texas economy and removing the mask mandate would only cause more people to contract coronavirus and ultimately die.
As Americans now know, the doomsday predictions from the left did not pan out. As a matter of fact, Texas recently reached a milestone of zero deaths related to coronavirus; although, lockdown states like Oregon and California cannot say the same.
Earlier today, Governor Abbott of Texas gave an exclusive interview to Fox News.
Abbott's latest interview with Fox News
On Sunday, the Texas governor spoke about the controversy surrounding his decision to reopen the state; he also made a point of noting that dystopian leftist predictions did not come to fruition.
Abbott pointed out to Fox News that Texas coronavirus deaths and hospitalizations have declined, even after the state completely reopened. Ultimately, the Texas Republican governor stated that in light of these details, reopening the economy was, in fact, the proper call.
Silence from the political left
Amid the decline in coronavirus deaths and hospitalizations in the Lone Star State, leftist detractors against reopening are silent.
President Biden, for instance, has not retracted his false claims that reopening Texas and lifting mandatory masking is a "Neanderthal" way of thinking. Likewise, the other Democrats who screamed that Governor Abbott was sentencing folks to death have failed to retract their false assertions as well.
Dr. Anthony Fauci also remains silent about Texas' progress; interestingly enough, Fauci praised the New York Democrat governor months ago, despite the nursing home coronavirus scandal and more. Fauci has lauded Democrat governors' responses to COVID-19, yet remains silent about successes stemming from GOP leadership.
Many Texans are pleased with their governor's decision to strike down mandates and lockdowns. It is a pattern that many Republican leaders are following and their states are all the more better off for it.