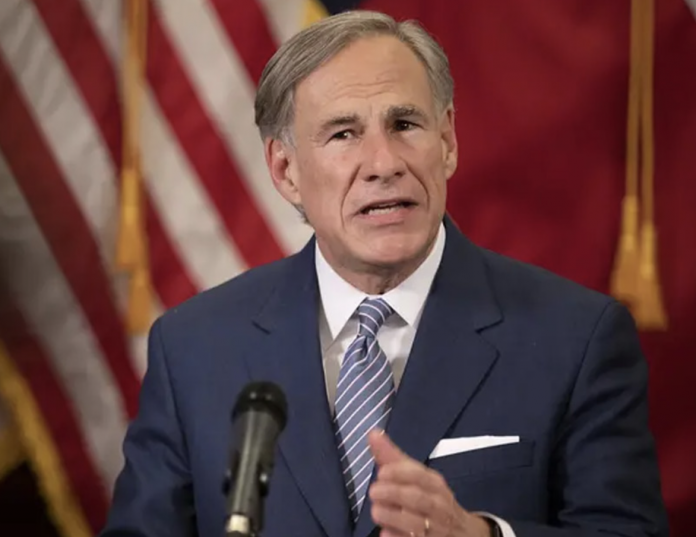 GOP-led voting laws are some of the hottest topics in politics right now. Democrats are bound and determined to assert that Republican efforts to ensure election security are racist. Earlier this week, President Biden falsely referred to GOP voting laws as "21st century Jim Crow."
Meanwhile, Texas Democrats left the Lone Star State days ago in an attempt to delay voting on a Republican-led election integrity bill. However, Democrats ultimately did not succeed in this endeavor; just yesterday, the Texas Senate passed the very same legislation Texas Democrats tried to stall. It's also worth noting that after fleeing to Washington D.C., Texas Democrats found time for a photo op.
On Tuesday, Texas Republican Governor Greg Abbott responded to the falsehoods and misinformation coming from President Biden and Democrats regarding GOP voting laws.
Governor Abbott on Texas' elections bill
The Texas governor made clear this week that leftists will not be able to spread unchecked misinformation about GOP elections bills. Governor Abbott explained that under Texas' legislation, early voting days increase, rather than lessen; furthermore, the legislation also prevents fraud from mail-in ballots.
Biden has a pattern of spreading misinformation & he's at it again today.

The #txlege is passing a law that EXPANDS early voting hours & prevents mail-in ballot fraud.

Texas is making it EASIER to vote & harder to cheat. pic.twitter.com/DGTob0obYc

— Greg Abbott (@GregAbbott_TX) July 13, 2021
This comes as Democrats deem it racist and restrictive to require individuals voting absentee to request these ballots, rather than just having mass unsolicited ballots mailed out. Abbott also noted that Texas' election bill provides much more early voting time than President Biden's home state of Delaware.
Governor Abbott then revealed that Texas Democrats who jetted out of the state to stall the legislative process will face arrests, upon their return.
Partisan attacks against GOP-led voting laws
The Texas governor is not alone in pushing back against misinformation from the Democrat Party. Other Republicans are also standing up against the malicious, defamatory claims of racism.
Georgia Republican Governor Brian Kemp, for instance, has called out President Biden and other leftists who continue spreading misinformation. Some of Kemp's latest remarks come after the Justice Department sued Georgia over the state's election bill known as S.B. 202.
Governor Kemp noted his previous legal battles with the Justice Department for the sake of election security; the Georgia governor then made clear in no uncertain terms that he looks forward to yet another legal win.