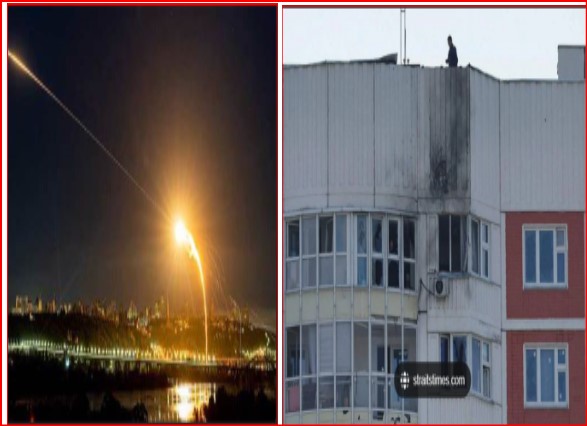 Russian President Vladimir Putin accused Ukraine of seeking to frighten the Kremlin after drones hit high-rises in and around Moscow on Tuesday. And the US said that it does not support Ukraine's drone attacks anywhere inside Russia. 
A wave of drone strikes hit the Russian capital. According to state news agency RIA-Novosti, at least one unmanned aerial vehicle struck a residential high-rise's upper floors. The attack took place in southwestern Moscow. A similar attack hit on the 14th floor of an apartment building on one of the city's main arteries, Leninsky Prospekt.
Ukraine's drone attacks are retaliation
Ukraine Presidential adviser Ukraine Mykhailo Podolyak denies any involvement in the attacks. And he also made it clear that Russia was getting a dose of its own medicine.
"Of course, we enjoy watching and predicting an increase in attacks," Podolyak said. "But of course, we have nothing to do directly with it."
"What is growing in Russia is the karmic payment that Russia will gradually pay in aggravated form for everything it does in Ukraine," he emphasized.