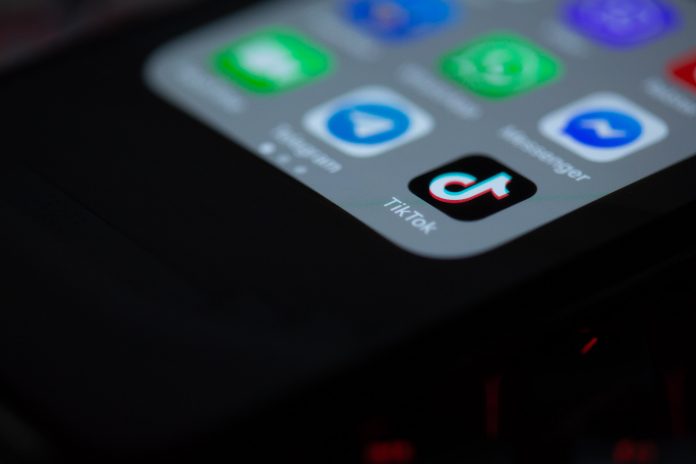 The Treasury Department will review a deal between ByteDance and Oracle Corporation (NASDAQ:ORCL), in which the enterprise software giant will purchase U.S. TikTok operations to ward off an imminent ban of the app set to take effect on Sep. 29.
On Monday, Oracle said "it is part of the proposal" submitted by TikTok parent company ByteDance to "serve as the trusted technology provider" for the extremely popular social media app.
On the other hand, TikTok believes the proposal "would resolve the Administration's security concerns" over questions of Chinese ownership of the company which the Trump administration feels is a national security risk.
During an interview with CNBC's Squawk Box on Monday, Treasury Secretary Steven Mnuchin confirmed hat his office received a bid from Oracle over the weekend and plans to review the deal under the auspices of the Committee on Foreign Investment in the U.S. (CFIUS) this week.
Mnuchin said, "We will be reviewing that at the CFIUS committee this week and then will be making a recommendation to the President and reviewing it with him." It is worth noting that President Trump has the authority to overrule the CFIUS committee if he wishes to do so."
Trump admin. wants to ensure the technology in Americans' phone is safe
He also explained,"There are two processes that we are going through, one is the CFIUS review, the other is the national security review under the President's executive order… I will confirm, we did get a proposal over the weekend that includes Oracle as the trusted technology partner–with Oracle making many representations for national security issues."
Mnuchin added that their technical teams along with Oracle's technical teams will be reviewing TikTok's proposal to protect the U.S. national security. A part of it is to "make sure that the technology in American's phone is safe and not corrupt."
"I will just say from our standpoint, we'll need to make sure that the code is, one, secure, Americans' data is secure, that the phones are secure and we'll be looking to have discussions with Oracle over the next few days with our technical teams," said Mnuchin.
ByteDance was accused of collecting American users' data
In recent weeks, the Trump administration has sparred with ByteDance over allegations that the company collects data of American users and has close ties to the politburo in Beijing, raising questions of whether TikTok is simply a part of a wider Chinese geopolitical strategy to challenge American dominance.
While Microsoft and Walmart seemed to be the plausible winners of the deal, it turns out that the social media app determines that Oracle is a better fit for it . In recent years, Oracle has pivoted from enterprise business software to lucrative cloud computing technologies. A key example was Oracle's recent deal with Zoom Video Communications Inc.  (NASDAQ: ZM) to become its primary cloud provider.
Immediately after acquiring Zoom, Oracle also signed a deal with videoconferencing provider 8×8 Inc. to be its cloud provider, which allowed 8×8 to cut cloud costs and improve performance for users. Oracle's recent acquisitions of both companies' businesses has led to the company beating Wall Street's expectations as market share and profits soared.
However, the TikTok-Oracle deal is far from concrete. There are plenty of opportunities for both Beijing and the Trump administration to pull the plug on the deal as U.S.-China relations have deteriorated over recent months. If the deal is given the green light, this could be the first step in repairing the relationship between Beijing and Washington.
It certainly helps that President Donald Trump is fond of Oracle as a company. He said, "I think Oracle is a great company, and I think its owner is a tremendous guy, a tremendous person. I think that Oracle would be certainly somebody that could handle it."
————————————————–
Have a story you want USA Herald to cover? Submit a tip here and if we think it's newsworthy, we'll follow up on it.
Want guaranteed coverage? We also offer contract journalism here.  Just be sure you're comfortable giving up editorial control because our journalists are dogged and will follow the story through to the conclusion. The story will be published to our exacting standards, without regard for your preferred slant.
Want to contribute a story? We also accept article submissions — check out our writer's guidelines here.