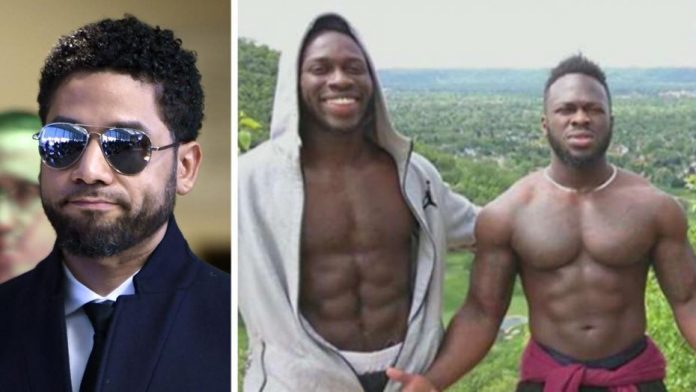 The trial of Jussie Smollett began on Monday in Chicago. The former "Empire" actor is being accused by Cook County prosecutors of faking a hate crime. 
Smollett who is a Black gay man says that he really is a victim. And the two brothers who allege he hired them to fake the attack are really responsible. 
Smollett's attorney claims that Smollett suffered a homophobic attack. But he is also being victimized by the police and prosecutors' "tremendous rush to judgment." And it is ruining his life and career.
Jussie Smollett charged by special prosecutor
 In the opening statement, special prosecutor Dan Webb says Smollett's false police reports belittle real victims. And make it harder to prosecute hate crimes.
Since January of 2019, the Smollett case has been a confusing and sometimes sad roller-coaster ride playing to a nationwide audience.
In Cook County, a charge of disorderly conduct includes lying to police or giving false reports. Typically the charges don't involve jail time.
 Smollett is charged with 6 counts of disorderly conduct. Each one represents an instance between Jan. 29, 2019, and Feb. 14, 2019, where Smollett is alleged to have lied to Chicago Police Officers Muhammed Baig, Kimberly Murray, and Detective Robert Graves.
 At its peak, 26 officers and detectives were tied up in the Jussie Smollett case. And over 3,000 man-hours were worked by the force. 
The investigation led to the Osundairos, two Nigerian brothers. They also worked on the set of "Empire" as runners. And were friends with Jussie. The Osundairos told police that he paid them to stage a fake attack.
Smollett was set to be formally indicted for the alleged hoax. But Cook County State's Attorney Kim Foxx quietly dropped those charges. The fallout led to the appointment of a special prosecutor.
It was special prosecutor Webb who brought the new indictments against Smollett in February 2020. And then the COVID-19 pandemic hit. This created unexpected delays in the trial.
The man in the noose
Smollett claimed he was walking home from a Subway restaurant. Two men wearing ski masks appeared. The men allegedly attacked him while screaming racial and homophobic slurs.
 Smollett said one of his attackers appeared to be white. 
He claimed his assailants said "This is MAGA country," which was then-President Donald Trump's slogan. They supposedly poured bleach on him and put a noose around his neck.
Then Smollett went home and called his manager, who called the police. When police arrived, half an hour later, Smollett was still wearing the noose.
Smollett's attorney Nenye Uche claims that the real criminals are the Osundairo brothers. 
The trial is scheduled to last at least a week. And this high-profile trial will not be live-streamed online or to a courthouse "overflow" room.