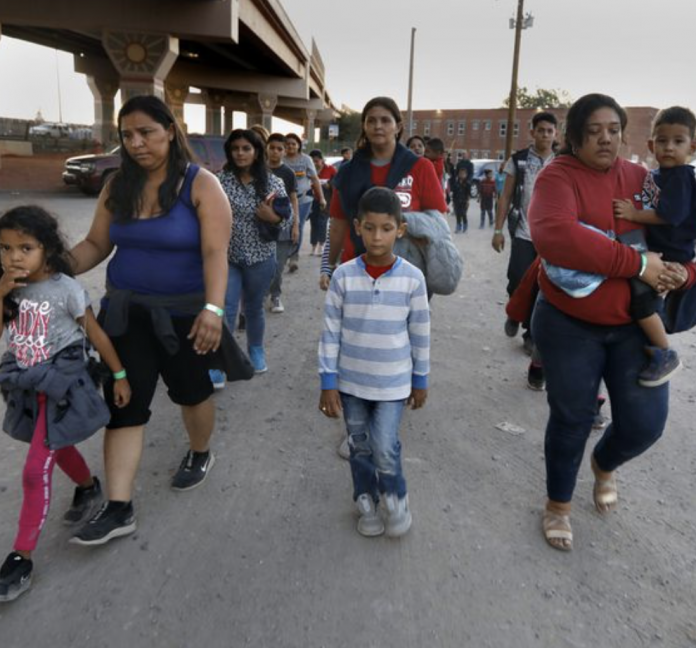 Over the past few months, news about events at the border has dominated headlines. The treatment of migrants, especially migrant children, is another concern which many Americans regularly articulate. In recent weeks, reports of Border Patrol agents mistreating migrant children have spread across the press.
During an interview with MSNBC on Monday, House Judiciary Committee chairman Jerry Nadler accused the Trump administration of child abuse. Nadler furthermore stated that the agents at the border are purposefully inflicting harm upon migrant children.
Reviewing Accusations against the Trump Administration
The statements from Nadler assert that migrant children are facing unfair treatment at the Southern border and furthermore forced to reside in unclean environments. The House Judiciary Committee chairman moreover championed the prosecution of agents who are involved in the oversight of young migrants.
In Nadler's own words:
"What we saw today was disgusting. When we were at the border a couple of months ago, although they didn't let us talk to the kids, we saw very disgusting conditions then. This is inhumane and criminal."
He then declared that the Trump administration is inflicting "torture" upon migrants and migrant children at the border for the sake of deterring illegal immigration:
"There ought to be prosecutions of some of the agency heads and some of the people for child abuse. This is clearly child abuse. It violates probably a half dozen laws. It's just more of the administration determining to torture people in order to be a deterrent for people coming over the border which they no longer admit was the case but admitted it a few months ago."
Border officials allegedly refused to grant lawyers access to "sickest" children at migrant facility https://t.co/rfNgS7oGK0 pic.twitter.com/XEmixPNmha

— The Hill (@thehill) July 1, 2019
New Scrutiny Facing Customs and Border Patrol Officials
Various members of Customs and Border Patrol (CBP) are facing new scrutiny in light of screenshots from a Facebook group. These screenshots include flippant statements about the deaths of migrants and more.
2/ These are responses from #BorderPatrol agents to a post of a news story about a 16-year-old Guatemalan migrant who died in May while in custody at a Border Patrol station in Weslaco, Texas. pic.twitter.com/OI8LDqyPLG

— ProPublica (@propublica) July 1, 2019
3/ Here, agents joke about throwing burritos at Latino members of Congress who are scheduled to visit a troubled Border Patrol facility today. pic.twitter.com/xqivtT8K3T

— ProPublica (@propublica) July 1, 2019
5/ We've linked many of the participants to apparently legitimate FB profiles belonging to Border Patrol agents, including a supervisor based in El Paso, Texas, and an agent in Eagle Pass, Texas. So far, we've been unable to reach the group members who made the postings.

— ProPublica (@propublica) July 1, 2019
In light of the aforementioned screenshots, CBP has announced their decision to investigate the Facebook group and agents who served as participants of shared content.
An update: Customs and Border Patrol has announced it is launching an investigation.

"Any employees found to have violated our standards of conduct will be held accountable." — US Border Patrol Chief https://t.co/w2JTZOR5TT

— ProPublica (@propublica) July 1, 2019
CBP has also denied claims of mistreating migrants and stated that belittling remarks made by officials in the Facebook group do not represent Border Patrol agents as a whole.
Chief Hastings on @CNN: These posts do not represent the thoughts of the men and women of the U.S. Border Patrol…don't let the actions of a few be representative of the whole. Watch more: https://t.co/WSp7zcbA8r

— CBP (@CBP) July 2, 2019
CBP Deputy Commissioner Perez: I can tell you with the utmost confidence that the migrants, anyone and everyone, in our custody at all of our facilities have ready access to fresh water. They have access to consumables. Watch more via @FoxandFriends: https://t.co/Iw83jqJsiJ

— CBP (@CBP) July 2, 2019