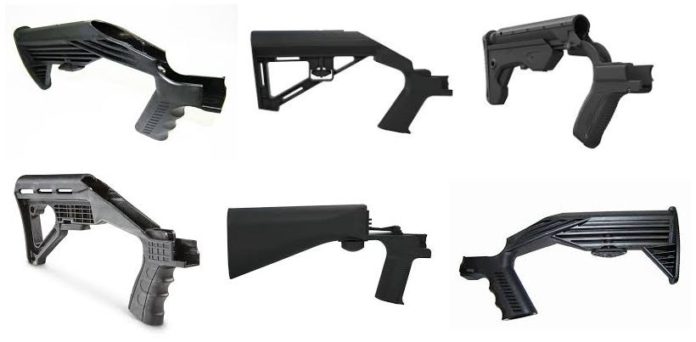 The Trump Administration is prohibiting bump stock devices, which allow semi-automatic weapons to fire like machine guns.
In October last year, a shooter named Stephen Paddock attached bump stock devices to his weapons, killing 59 people and injuring more than 500 others. It is one of the deadliest mass shootings in the history of the United States.
The incident prompted Democratic Senator Dianne Feinstein to propose a bill to ban bump stock devices. Gun control advocates called for reforms across the nation to prevent gun violence.
In February, President Donald Trump issued a memorandum directing the U.S. State Attorney General to "propose for notice and comment a rule banning all devices that turn legal weapons into machine guns."
The U.S. Department of Justice (DOJ) responded to the president's directive and reviewed over 186,000 public comments. Subsequently, the DOJ decided to amend the regulations of the Bureau of Alcohol, Tobacco, Firearms, and Explosives (ATF). The amendment clarifies that the term "machine gun" includes bump stock devices.
Under the amended rule, it is illegal to own or possess bump stock devices. Gun owners must destroy or turn it over to the nearest ATF office before its effective date.
Acting U.S. Attorney General Matthew Whitaker signed the rule on Tuesday. It will take effect 90 days after its publication in the Federal Register—likely on Friday.
Trump is "fulfilling a promise"
In a statement, Whitaker said, "President Donald Trump is a law and order president, who has signed into law millions of dollars in funding for law enforcement officers in our schools, and under his strong leadership, the Department of Justice has prosecuted more gun criminals than ever before as we target violent criminals. We are faithfully following President Trump's leadership by making clear that bump stocks, which turn semiautomatics into machine guns, are illegal, and we will continue to take illegal guns off of our streets."
On the other hand, White House Press Secretary Sarah Huckabee Sander said Trump is "once again fulfilling a promise" to Americans.
Gun owners of America to challenge the ban on bump stock devices
Meanwhile, the Gun Owners of America, a gun rights advocate, is filing a lawsuit to challenge the amended rule.
Erich Pratt, the executive director of the organization said, "I want to assure you that Gun Owners of America has already prepared a lawsuit against the ATF and the Department of Justice to seek an injunction protecting gun owners from these unconstitutional regulations.
He added that the amended rule would "deny honest Americans the enjoyment of their Second Amendment-protected rights."