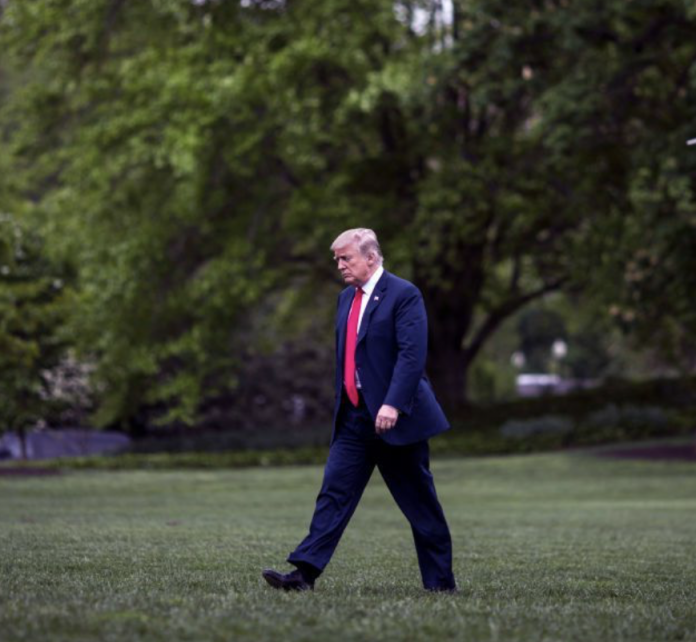 President Donald Trump decided to change his permanent residence from New York City to Palm Beach, Florida.
According to the New York Times, the President and First Lady Melania filed a declaration of domicile with the Palm Beach County Circuit Court in September. The filing showed that Trump's Mar-a-Lago resort in Palm Beach will be their permanent residence. They  "formerly resided at 721 Fifth Avenue," referring to the Trump Tower in Midtown Manhattan, New York City.
In a series of tweets on Thursday, Trump confirmed the newspaper's report regarding the move. The President cited the reason that the leaders City and State of New York have treated him "very badly" despite paying millions of dollars in taxes.
1600 Pennsylvania Avenue, the White House, is the place I have come to love and will stay for, hopefully, another 5 years as we MAKE AMERICA GREAT AGAIN, but my family and I will be making Palm Beach, Florida, our Permanent Residence. I cherish New York, and the people of…..

— Donald J. Trump (@realDonaldTrump) November 1, 2019
….this decision, but in the end it will be best for all concerned. As President, I will always be there to help New York and the great people of New York. It will always have a special place in my heart!

— Donald J. Trump (@realDonaldTrump) November 1, 2019
Trump is facing several investigations in New York
Trump was born and lived his whole life in New York but he doesn't have a good relationship with local and state leaders particularly Democrats. Since becoming President, Trump and his company have been under investigation by the state attorney general's office.  
The Manhattan District Attorney's  office is also investigating Trump in connection with the hush money payments to women including porn star Stormy Daniels and Playboy model Karen McDougal, who claimed they had sexual affair with Trump before the 2016 presidential election. The DA subpoenaed eight years of Trump's personal and corporate income tax returns.
Last year, the President claimed that he will never get fair treatment from New York Democrats.
New York Governor Andrew Cuomo is one of his most vocal critics in the state. In response to Trump's decision, Cuomo said, "Good riddance. It's not like Mr. Trump paid taxes here anyway. He's all yours, Florida."