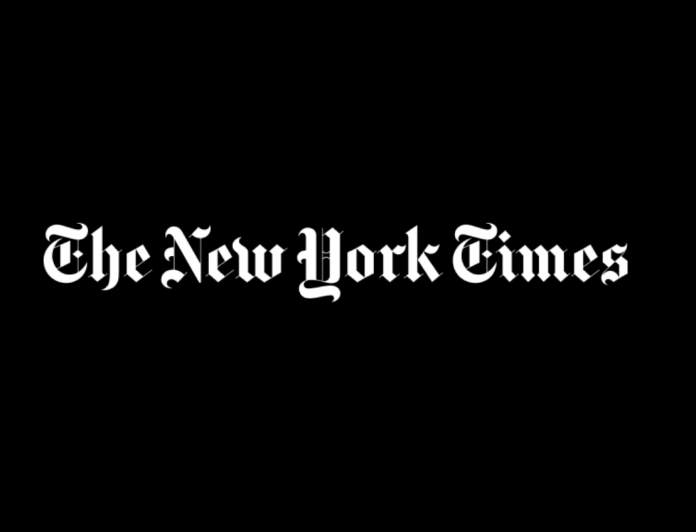 On Wednesday, President Donald Trump ripped into The New York Times via Twitter.
President Trump on the New York Times
Earlier this morning, the president of the United States tweeted out his thoughts about The New York Times.
His tweet reads as follows:
The New York Times reporting is false. They are a true ENEMY OF THE PEOPLE!

— Donald J. Trump (@realDonaldTrump) February 20, 2019
President Trump has maintained a contentious relationship with the mainstream media since the inception of his presidency. In addition to The New York Times, the president has also frequently sparred with CNN and other left-leaning outlets.
As one might expect, The New York Times did not waste any time in responding to President Trump's tweet. A.G. Sulzberger, the publisher of the Times, issued the following subsequent public statement:
"It is particularly reckless coming from someone whose office gives him broad powers to fight or imprison the nation's enemies. As I have repeatedly told President Trump face to face, there are mounting signs that this incendiary rhetoric is encouraging threats and violence against journalists at home and abroad."
The Relationship Between the President and the Media
Trump's issues with the press are not new to anyone who pays attention to American politics. Although the issues have maintained throughout his presidency, they began when Trump announced his entry into the 2016 presidential election.
At this time, Trump stated that the media had a political vendetta against him; in layman's terms, the then-future president and many of his supporters felt as though the press wanted Clinton to win and purposefully misrepresented Trump to throw the odds in Clinton's favor.
Critics of the president have largely condemned his contentious relationship with the mainstream media. As alluded to by Sulzberger, some Americans believe that Trump's media censure can incite others to do harm against members of the press. Others have stated that the president is trampling on fundamental, Constitutional rights such as freedom of the press.
Conservatives and Trump supporters, however, see matters very differently. Many Americans within the right-wing have stated that the press maintains an obligation to report fairly and without bias. Despite these assertions, the left-wing believes that the press does report fairly and in an unbiased manner.
Finally, the president affirmed that he keeps the press "in business."
The Press has never been more dishonest than it is today. Stories are written that have absolutely no basis in fact. The writers don't even call asking for verification. They are totally out of control. Sadly, I kept many of them in business. In six years, they all go BUST!

— Donald J. Trump (@realDonaldTrump) February 20, 2019