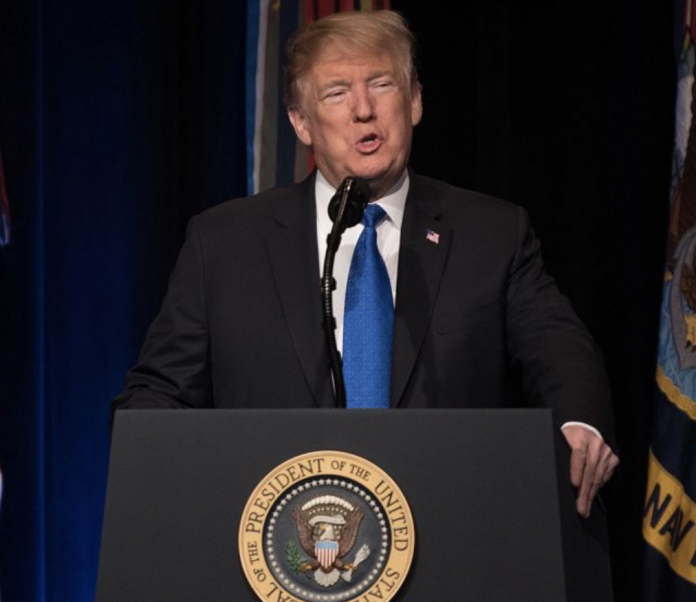 President Donald Trump announced on that his administration is abandoning its plan to impose tariffs on Mexico. The tariffs were supposed to take effect on Monday, June 10.
The move comes after both countries reached an agreement to address the increasing number of Central American migrants moving through Mexico to the United States.
In a tweet on Friday night, Trump wrote, "I am pleased to inform you that The United States of America has reached a signed agreement with Mexico. The Tariffs scheduled to be implemented by the U.S. on Monday, against Mexico, are hereby indefinitely suspended."
He added, "Mexico, in turn, has agreed to take strong measures to stem the tide of Migration through Mexico, and to our Southern Border. This is being done to greatly reduce, or eliminate, Illegal Immigration coming from Mexico and into the United States. Details of the agreement will be released shortly by the State Department. Thank you!"
Mexican Foreign Minister Marcelo Ebrard posted a tweet confirming that the U.S. will not implement the tariffs.
In a statement, U.S. Secretary of State Mike Pompeo thanked the Mexican Foreign Minister for his "hard work" in the negotiations to set joint obligations beneficial for both countries.
Pompeo said, "The United States looks forward to working alongside Mexico to fulfill these commitments so that we can stem the tide of illegal migration across our southern border and to make our border strong and secure."
Key details of the deal between the U.S. and Mexico
Under the agreement, Mexico will boost its enforcement including deploying its National Guard, giving priority to the southern border, to reduce illegal migration. It will take decisive action to take down human trafficking organizations as well as their illegal financial and transportation networks.
Additionally, Mexico will strengthen its bilateral cooperation with the United States including information sharing and coordinated actions to protect and secure their common border.
Furthermore, the U.S. will immediately expand the implementation of its existing Migrant Protection Protocols. It means migrants crossing the U.S. border to seek asylum will quickly go back to Mexico, where they may wait for the decision for their petitions.
Mexico will allow the return of migrants due to humanitarian reasons and compliance with its international obligations. It will offer jobs, healthcare and education to the migrants while waiting for the adjudication of their asylum petitions.
Have a story you want USA Herald to cover? Submit a tip here and if we think it's newsworthy, we'll follow up on it.
Want to contribute a story? We also accept article submissions – check out our writer's guidelines here.