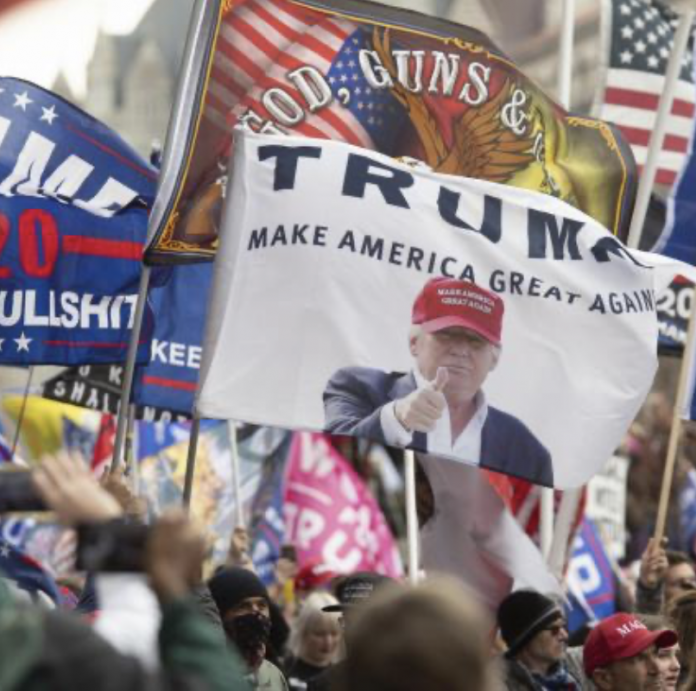 Yesterday, the U.S. Supreme Court ruled that it wouldn't hear the election lawsuit initiated by Texas and backed by at least 18 other states. The highest court in the land also made the determination that the Lone Star State lacked the "standing" for the suit it attempted to bring forward.
The Supreme Court's ruling marks yet another example of the legal system throwing out election challenges submitted by Trump's attorneys and GOP members. The rejection of the Texas lawsuit also triggered a significant backlash from conservatives and President Trump himself.
This morning, Trump supporters began taking to the streets in Washington D.C. to hold another Stop the Steal rally in protest against the current election outcome.
The latest Stop the Steal rally in Washington D.C.
Stop the Steal rallies took place in various parts of the nation's capital. Trump supporters were seen outside of the Justice Department, U.S. Supreme Court, and Capitol Hill. Loyalists to the 45th president dressed up in Trump attire, carried pro-Trump and USA flags, and otherwise protested.