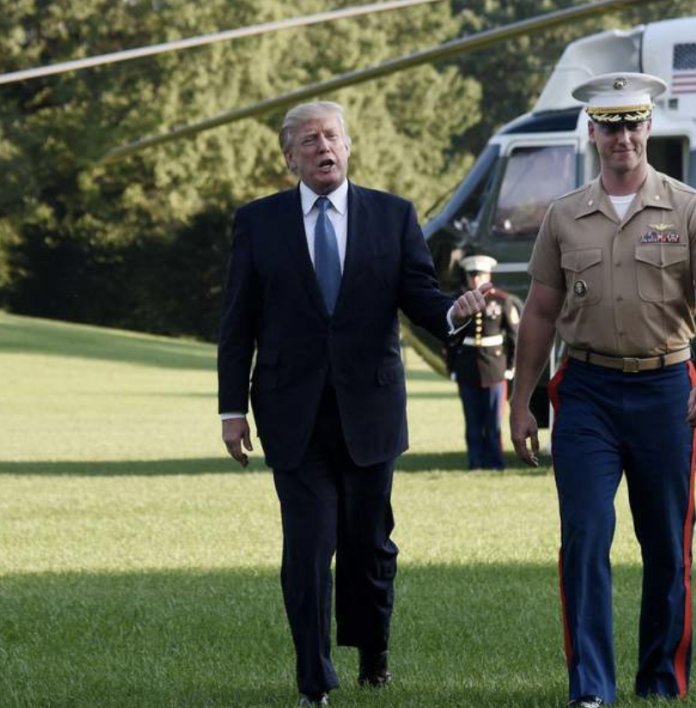 On New Year's Eve, President Donald Trump shared his thoughts about Elizabeth Warren's new announcement of her presidential bid.
An Overview of President Trump's Statements
The president's shared his thoughts about Warren's aspirations to run for office during the Fox News "All-American New Year" interview. During the interview, Pete Hegseth asked Trump whether or not he believed Warren could win. The president responded as follows:
"Well, that I don't know. You'd have to ask her psychiatrist."
Trump also offered censure towards Warren's longtime and questionable assertions that she has Native-American ancestry.
"Elizabeth Warren will be the first. She did very badly in proving that she was of Indian heritage. That didn't work out too well. I think you have more than she does. Maybe I do too, and I have nothing. So, we'll see how she does. I wish her well; I hope she does well, I'd love to run against her."
The President's History with Elizabeth Warren
Donald Trump and Elizabeth Warren are well-known as political foes. He has repeatedly criticized Warren for her ancestry claims and policies, even going so far as to dub her with the nickname "Pocahontas."
Warren, for her part, has also articulated her loathing for the president of the United States and his policies. Throughout the 2016 election, Warren campaigned against Trump, vowing that he would never become president. Since Trump's time in office, Warren has occasionally spoken out against him.
The Possibility of Elizabeth Warren 2020
Warren's announcement of a presidential bid should not come as much of a shock to anyone. As the 2020 election has approached, Warren's name has repeatedly come up on the list of potential contenders to take on Trump in 2020.
Conservatives have widely mocked the idea of Elizabeth Warren running for the White House. Some even compared her potential run to the unsuccessful one by Hillary Clinton in 2016.
Democrats' position on Warren's desire to become president also remains somewhat unclear. Towards the end of last year, the Boston Globe released an opinion piece which slammed the notion of Warren running for office. In essence, the op-ed stated that Warren "missed her moment" in 2016 and ought to sit the next presidential election out.