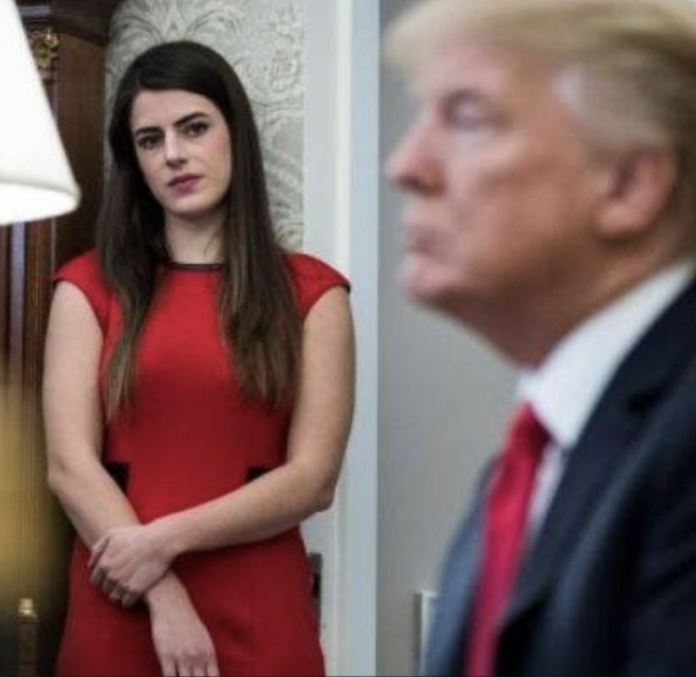 Over the course of President Trump's time in the White House, various reports of staffers leaving, resigning, or facing terminations have followed. Critics have branded the White House as a "revolving door" of sorts, as it pertains to aides for the president.
The latest aide to leave their post is Madeleine Westerhout, a now-former personal assistant to President Trump. Westerhout's resignation followed after the disclosure of personal details and statements regarding Trump and his family during a dinner with reporters. On Friday, the president spoke with the press, stating Westerhout "had a bad night" during the time which inappropriate comments transpired.
Everything You Need to Know
Some of Westerhout's comments reportedly revolved around President Trump's children. The former assistant to the president is cited as telling reporters that Trump didn't want to appear in photographs with his youngest daughter Tiffany due to her weight. Since these reports, the president has denied the claims; Trump also praised his youngest daughter as hardworking and studious.
"I love Tiffany." — President Trump responds to reports that his assistant was ousted for telling reporters he doesn't like being in photos with his daughter Tiffany because he "perceived her as overweight." https://t.co/70Cu0UImAz

— Twitter Moments (@TwitterMoments) August 30, 2019
According to the president, Westerhout's comments came after she consumed a certain amount of alcohol. Furthermore, she allegedly boasted about having a stronger relationship with Trump than his own children.
Trump expressed disappointment in Westerhout's statements, but ultimately says she's a "good person" and he "wished her well" during their last conversation.
More on Westerhout's Time as Personal Assistant to the President
Westerhout's statements to press members appear to have served as the final straw. Apparently, other aides in the White House took issue with her; reports claim that Westerhout attempted to move beyond her role as a personal assistant to managing foreign travel details.
The now former assistant to the president commenced working for Trump in 2016. First, she joined the president's campaign and maintained her position until Thursday, August 29th. Prior to working for the president, Westerhout previously served as a staffer for the Republican National Committee.
At this time, there is no word on replacements for Westerhout's position as the president's personal assistant. Westerhout herself has also declined to publically comment on the situation. Her Instagram account is set on private, while her official Twitter account remains open.