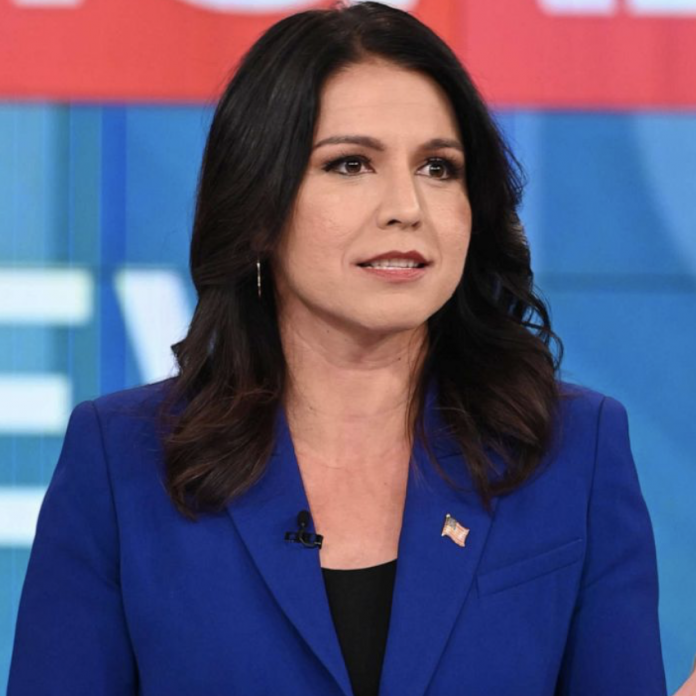 Since Tulsi Gabbard's time as a 2020 Democrat, she's faced various attacks and criticisms from the left-wing. The most notable censure came after Hillary Clinton accused Gabbard of being "groomed" by the Russian government. When making these accusations, Clinton declined to mention supporting evidence; however, this didn't stop certain left-wingers from taking her word as gospel.
Shortly after Clinton's remarks, The View co-hosts Sunny Hostin and Joy Behar immediately rallied behind her. Hostin called Gabbard a "trojan horse," whereas Behar dismissed the 2020 Democrat as a "useful idiot."
Yesterday, Tulsi Gabbard appeared on The View and directly confronted Behar over her commentary; Hostin was notably absent from the show on Wednesday.
A Close Review of Gabbard's Response to Attacks
Not long after Gabbard's introduction, co-host Whoopi Goldberg attempted to ask about the Hawaii Democrat's thoughts on impeachment. However, Gabbard pointed out that before discussing impeachment, she needed to address the aforementioned statements made about her.
Gabbard professed that is not, in fact, a useful idiot, a Russian asset or a trojan horse. She then went on to declare her love for America and note her years of service as a combat war veteran.
In Gabbard's own words:
"I am a patriot, I love our country. I am a strong and intelligent woman of color, and I have dedicated almost my entire adult life to protecting the safety, the security, and the freedom of all Americans in this country."
Behar still challenged Gabbard, asking why the 2020 Democrat has given interviews on Fox News, a channel which Behar called a "propaganda machine."
Gabbard responded to the question by explaining her commitment to speaking with all Americans, including those who disagree with her. Behar then sarcastically interjected, stating that "it's nice to think that can happen."
More on Gabbard's Time on 'The View'
After addressing her patriotism and interest in reaching Americans, Gabbard criticized Clinton's interventionist positions on dealing with other nations. The Hawaii Democrat also assured viewers that she will not run as a third-party candidate.
Throughout the 2020 election, Gabbard has repeatedly faced various skeptics and critics, notably from within her own party. However, after Clinton's claims that Russians are "grooming" Gabbard, several 2020 Democrats came to her defense.