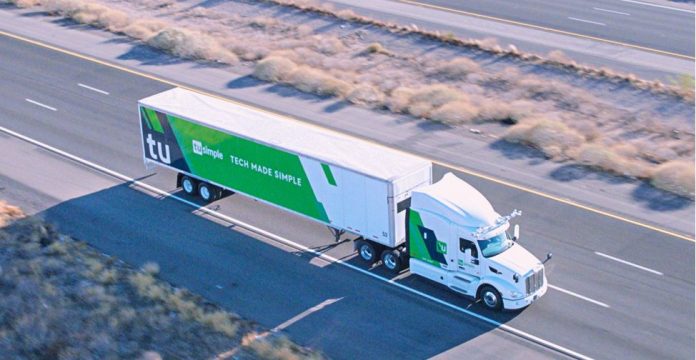 TuSimple, a self-driving truck company, is expanding its operations in Tucson, Arizona. The expansion will create 500 new jobs, bringing the total number of its employees in the area to 600.
According to the company, the new jobs range from autonomous truck driving and engineering to office management.
In addition, TuSimple will increase its autonomous fleet to 200 trucks in the United States by 2019. It will become the largest self-driving solutions company worldwide.
Furthermore, the company plans to enlarge its footprint from 6,800 square feet to 50,000 square feet in Tucson.
TuSimple estimated that its expansion's total economic impact will be $1.1 billion over the next five years. Last year, the company raised $23 million in Series B funding and additional $55 million in Series C funding.
In a statement on Wednesday, TuSimple CTO and co-founder Xiaodi Hou said, "Arizona has actively supported the research and development of autonomous vehicles, and we are pleased to be expanding our footprint in the state."
Arizona is "Business-friendly" and "Focused on Disruptive Technology Trends"
Meanwhile, Gov. Doug Ducey stated, "In Arizona, we're committed to encouraging new technologies."
He added that TuSimple's expansion demonstrates that his administration has created a "business-friendly" environment.
Tucson Mayor Jonathan Rothschild welcomed the new jobs the company is bringing to the city. He noted that "new technologies continue to evolve," and said it is critical for the city to attract and retain jobs of the future.
In addition, Rothschild added that TuSimple's decision to establish and expand its business in Tucson shows that the "city is on the right track."
Meanwhile, Arizona Commerce Authority President and CEO Sandra Watson said the state is "focused on disruptive technology trends" under Ducey's administration. She boasted that Arizona is the "best place to launch, test and scale new ideas.
In fact, Arizona has become the primary destination for autonomous vehicles. Uber Technologies is now operating its self-driving trucks across the state.
TuSimple is attempting to develop the world's safest self-driving semi-truck perception system. Its camera-centric system has a vision range of 1,000 meters, farther than those available in the market today. It can perceive 360 degrees around a pixel-level interpretation of the visible environment. Therefore, a vehicle equipped with the system can detect itself within four inches of the road all the time.