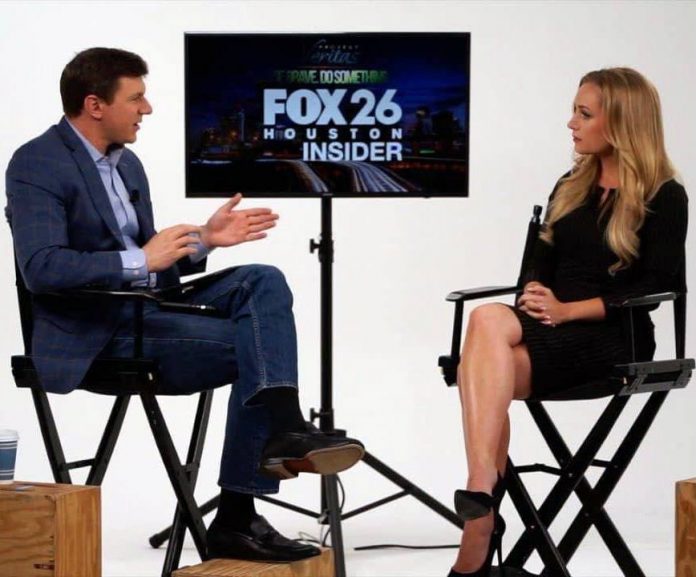 In two separate incidents, local television personalities were fired after on-air announcements that they were going to be sources for Project Veritas. 
We need more whistleblowers https://t.co/eur2qrhHkW

— JacqtheRipper🐳 (@RipperJacqthe) June 17, 2021
Last week Ivory Hecker, 32, a reporter and fill-in anchor at FOX26 Houston interrupted her live broadcast to speak directly to her audience. Hecker claimed on-air that she was being censored at her station. And she would be meeting with Project Veritas to give them insider recordings to prove it.
Hecker with Project Veritas has released a trove of secret recordings. And she was interviewed by James O'Keefe.
Just a few days later April Moss of CBS 62 Detroit stopped reporting the weekend weather. And informed her viewers she's talking to Project Veritas about the station's discriminatory policies. Meteorologist and Multi-media journalist April Moss had worked at the station since 2012.
Both reporter's bombshell announcements were followed by their quick terminations.
JUST IN – Reporter April Moss accuses CBS 62 of "discrimination" live on-air following Fox 26 reporter Ivory Hecker's example.pic.twitter.com/iGu1txiHzI

— Disclose.tv 🚨 (@disclosetv) June 21, 2021
Fox and CBS Respond
Fox 26 confirmed that Ivory Hecker was fired. And they dispute her claims as a "false narrative".  It has been reported that Fox may be filing suit against Hecker.
"FOX 26 adheres to the highest editorial standards of accuracy and impartiality. This incident involves nothing more than a disgruntled former employee seeking publicity by promoting a false narrative produced through selective editing and misrepresentation," a spokesperson for Fox said.
Meanwhile, CBS released a statement confirming Moss's termination from her job.
"April Moss objected to WWJ-TV's policies regarding Covid-19 testing and wearing masks inside our station, which are based on CDC, state and local guidelines," the station claims.
"Any suggestion that she was in any way a victim of 'discrimination' due to her concerns about these policies is completely false. In fact, we allowed April to perform her weather anchor duties from home as we explored her concerns."
Project Veritas Citizen Journalists
The far-right Project Veritas is a 501(c)(3) nonprofit organization. They are known as undercover investigators using guerrilla reporting and citizen journalists. The organization is led by founder and President James O'Keefe.
The group is well-known for using sting-style recordings and videos. Veritas claims its mission is to investigate and expose corruption. And they are currently pursuing lawsuits against CNN and Twitter regarding alleged censorship.
In an interview with Newsweek O'Keefe claims that CBS 62 Detroit "failed to address any of the major issues raised by April Moss' recordings."
"No mention of company-wide efforts to push vaccinations on employees and the public. Instead, CBS aimed its focus at her personally in an effort to divert attention from the findings she presented to our organization," O'Keefe said.