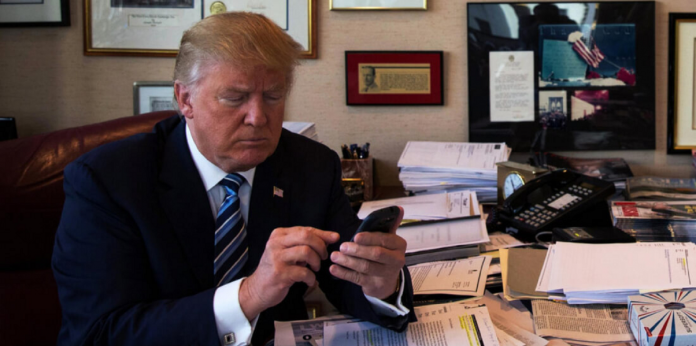 Seven U.S. Capitol Police Officers filed a civil rights lawsuit against former President Donald Trump, the Trump Campaign, Roger Stone, right-wing groups, and many other individuals over their involvements in the January 6 Capitol riot.
In the lawsuit, the police officers alleged that Trump colluded with Stone, the Proud Boys, Oath Keepers, and others to remain in power despite losing the 2020 presidential election.
Trump and the other defendants allegedly "propagated false claims of election fraud,
encouraged the use of force, intimidation, and threats" to stop Congress from certifying the 2020 election results in which Joe Biden was elected the 46th president of the United States.
The plaintiffs, five of them are Black, alleged that the defendants' unlawful efforts to overturn the results of the presidential election were driven by racism and white supremacy conspiracy theories.
They pointed out in their lawsuit that the defendants "targeted false claims of election fraud at cities and states with significant Black populations—including Atlanta (51% Black), Detroit (78% Black), Milwaukee (39% Black), Philadelphia (43% Black), and Pittsburgh (23% Black)."
Additionally, the plaintiffs claimed that the defendants' unlawful efforts resulted in the mass attack on the U.S. Capitol on January 6. It also led to the brutal, physical
assault of hundreds of law enforcement officers."
"Many Defendants in this case planned, aided, and actively participated in that attack. All Defendants are responsible for it." They violated the federal Ku Klux Klan Act, the D.C. Bias-Related Crimes Act, and other laws, according to the plaintiffs.
The Ku Klux Clan Act prohibits conspiracies, use of force, intimidation, and threats to prevent federal officers from doing their duties.
In a statement,  Damon Hewitt, president and executive director of the Lawyers' Committee for Civil Rights Under Law, said, "As this lawsuit makes clear, the Jan. 6 insurrection was not just an attack on individuals, but an attack on democracy itself.  It was a blatant attempt to stifle the votes and voices of millions of Americans, particularly Black voters."
The plaintiffs filed the civil rights lawsuit in federal court in Washington D.C. They are seeking appropriate injunctive relief, compensatory and punitive damages, and other relief the court deems necessary and just.
Similar lawsuits have been filed in recent months. However, this is the first to accuse Trump of conspiring with right-wing organizations and many other individuals to use force, intimidation, and threats" to stop Congress from certifying that Biden won the presidential election.
The U.S. Attorneys Office for the District of Columbia filed charges against many individuals involved in the U.S. Capitol riot. Some rioters including an affiliate of the Oath Keepers pleaded guilty to conspiracy and breaching the U.S. Capitol on January 6.
——————————-
Have a story you want USA Herald to cover? Submit a tip here and if we think it's newsworthy, we'll follow up on it.
Want to contribute a story? We also accept article submissions – check out our writer's guidelines here.