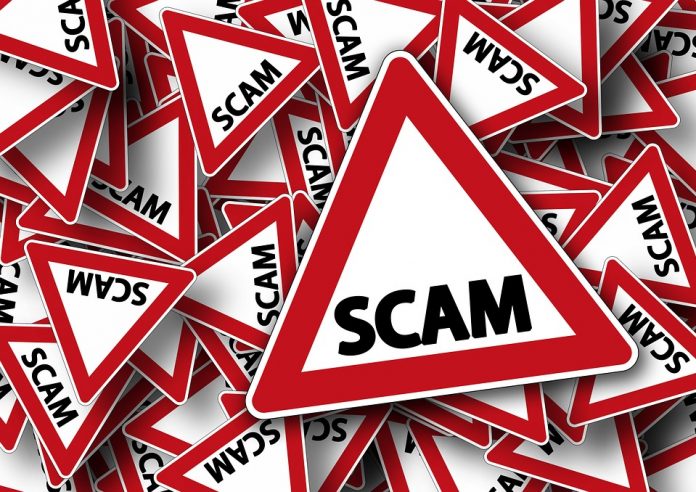 U.S. authorities filed charges against the leaders of an international and multi-billion dollar pyramid scheme involving the marketing of a fraudulent cryptocurrency called "OneCoin."
On Wednesday, the Federal Bureau of Investigation (FBI) arrested Konstantin Ignatov, the leader of the OneCoin cryptocurrency pyramid scheme at the Los Angeles International Airport.
On Friday, the United States government charged Konstantin Ignatov for allegedly committing wire fraud conspiracy stemming from his role in leading the cryptocurrency pyramid scheme.
The federal government also charged his sister, Ruja Ignatova, the founder and original leader of OneCoin for allegedly committing wire fraud, securities fraud, and money laundering.
"A pyramid scheme based of smoke and mirrors"
Ignatov and Ignatova co-founded OneCoin Ltd in Sofia, Bulgaria. The company is operating a multi-level marketing network, in which members purchase OneCoin cryptocurrency package and then recruit others to do the same to receive a commission.
The defendants told unsuspecting investors that they are using computer servers to mine OneCoin. They claimed that its value grew steadily grew from €0.50 to approximately €29.95 per coin as of January 2019 due to supply and demand.
In fact, Ignatov and Ignatova created OneCoin to defraud investors. They are setting the value of the cryptocurrency internally and are not using computer servers to mine it. OneCoin doesn't exist as it is not stored in a private block chain or digital ledger, according to U.S. investigators.
OneCoin Ltd claimed that it has more than 3 million members worldwide. Investigators found that it generated €3.35 billion in sales revenue and €2.23 billion in profits. Ignatova disappeared from publicly running the company.
Ignatov took over and continued to deceive investors. He claimed that the company will launch an "initial public offering" of OneCoin in 2018 and 2019 to gain more investments from its member victims. In February, Ignatov travelled to the U.S. to conduct One-Coin related business.
Investigators also found that Mark Scott, a former partner of a major U.S. law firm, and others agreed to launder the proceeds of the OneCoin pyramid scheme. Scott allegedly helped launder $400 million through a series of purported investment funds holding bank accounts at financial institutions in the Cayman Islands, Ireland, and other countries. U.S. authorities arrested Scott in Massachusetts last year.
In a statement, Manhattan U.S. Attorney Geoffrey S. Berman said:  "As alleged, these defendants created a multibillion-dollar 'cryptocurrency' company based completely on lies and deceit.  They promised big returns and minimal risk, but, as alleged, this business was a pyramid scheme based on smoke and mirrors more than zeroes and ones.  Investors were victimized while the defendants got rich.  Our Office has a history of successfully targeting, arresting, and convicting financial fraudsters, and this case is no different."