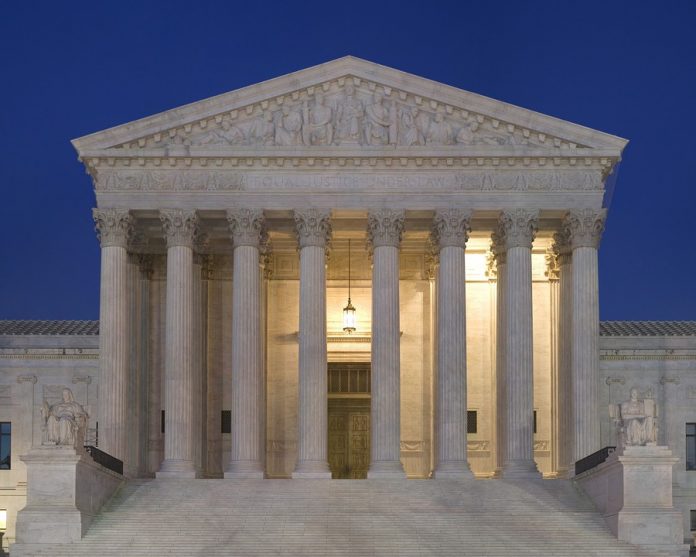 The Supreme Court of the United States ruled in favor of the Trump Administration in connection with the lawsuit challenging its new public charge rule.
Several individuals, organizations and states including California and New York sued the Trump Administration, alleging that the new public charge is unconstitutional. The plaintiffs also alleged that it was based on racial bias and "disregards clear congressional intent and a century's worth of case law."
Under the public charge rule, officials at U.S. embassies and consulates overseas must consider the totality of the circumstances of visa applicants when determining their inadmissibility to the United States. They must ensure that immigrants can support themselves and will not likely use government assistance programs.
Supreme Court's decision
On Monday, the Supreme Court voted 5-4 allowing the Trump Administration to implement the public charge rule.
In a concurring opinion, Justice Neil Gorsuch joined by Justice Clarence Thomas noted that several district courts ordered the Trump administration to not enforce the new rule. However, the Ninth Circuit Court of Appeals ordered a stay on the district courts' order citing the reason that the federal government will likely succeed on the merits. The Second Circuit declined to stay the universal injunction.
"So now, after so many trips up and down and around the judicial map, the government brings its well-rehearsed arguments here. Today the Court (rightly) grants a stay, allowing the government to pursue its policy everywhere save Illinois. But, in light of all that's come before, it would be delusional to think that one stay today suffices to remedy the problem. The real problem here is the increasingly common practice of trial courts ordering relief that transcends the cases before them. Whether framed as injunctions of "nationwide," "universal," or "cosmic" scope, these orders share the same basic flaw—they direct how the defendant must act toward persons who are not parties to the case," wrote Justice Gorsuch.
California, New York vowed to continue fighting to stop public charge rule
In response to the Supreme Court's decision, New York Attorney General Letitia James said, "We remain committed to fighting against this misguided rule and will continue to pursue every legal tool available to permanently stop it."
California AG Xavier Becerra commented, "This rule harms our children and families in communities across the country. It hurts our economy and the healthcare of so many Californians. We are a nation of immigrants, so we will lean forward in the face of heartless attacks on working families. Together, we'll continue our fight to stand up for the rights of each and every person who calls the United States their home."